Assign a static IP Address to Windows Server 2012
This post is about assign a static IP Address to windows server 2012 before proceeding with the installation of Windows Server 2012 Active Directory Services, we need to assign a static IP Address in preparation for the installation of the Active Directory Domain Services (AD DS).
In this article it is assumed that you have already pre-installed Windows Server 2012.
Log onto your newly installed Windows Server 2012, locate the Network Internet Access icon, right-click on it and click "Open Network & Sharing Center"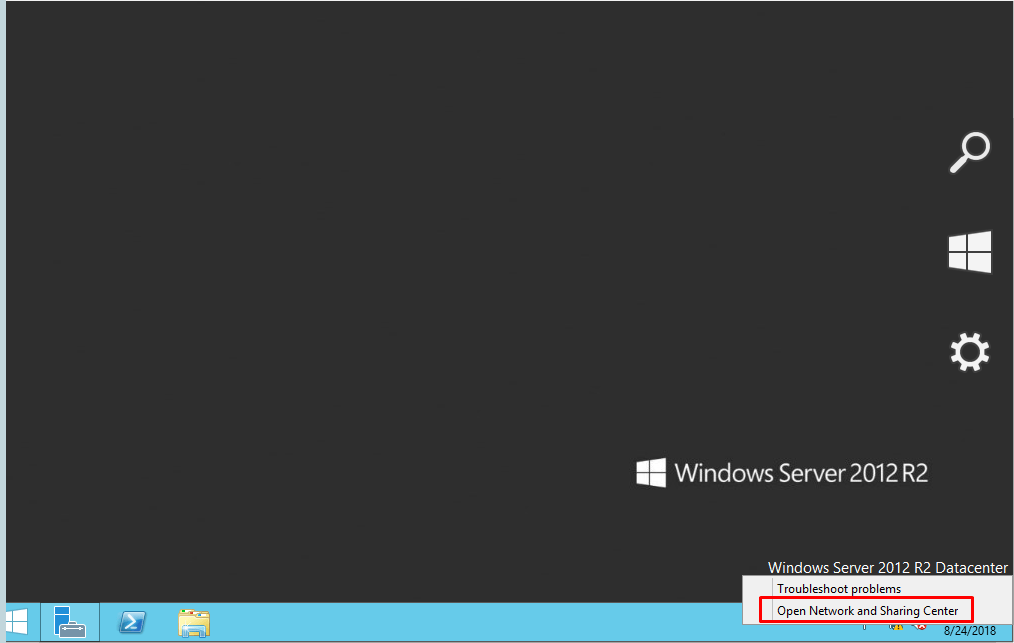 Click on change adapter settings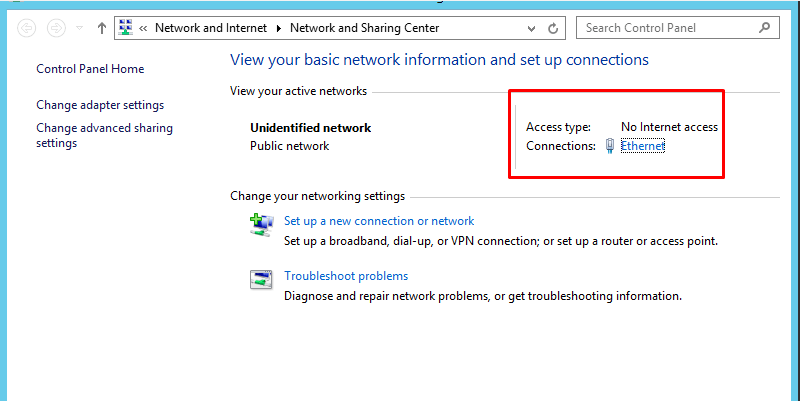 Right-click on Ethernet and click properties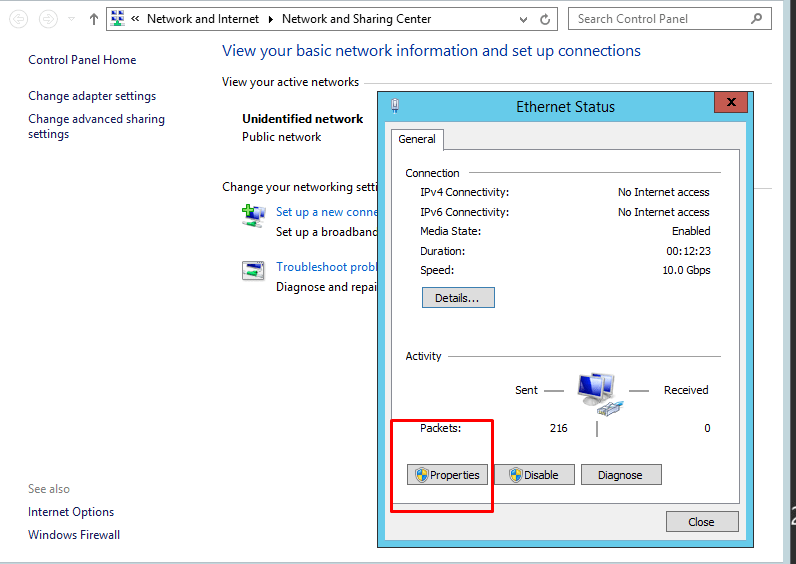 Select Internet Protocol Version 4 (TCP/IPv4) and click Properties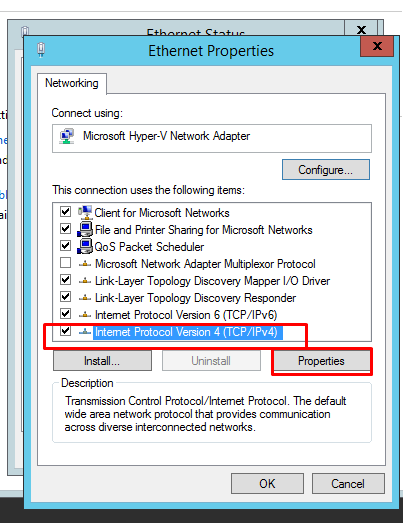 Select 'Use the following IP address', enter the IP address, subnet mask and gateway (if any). Also ensure you enter the IP address of your primary domain controller as the Preferred DNS Server.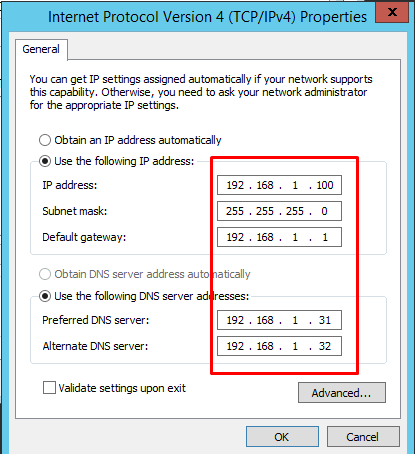 Click OK and Close to save changes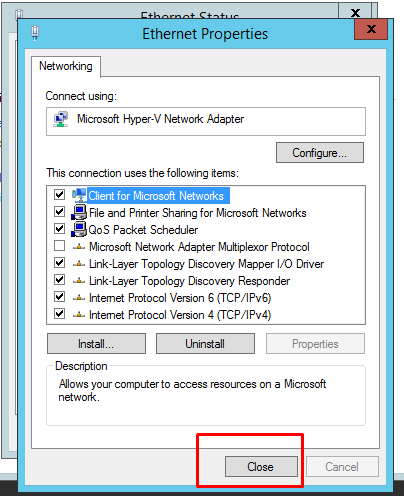 after close the window, click on details option, you will get the all the details of IP addresses which assigned to DC01 server.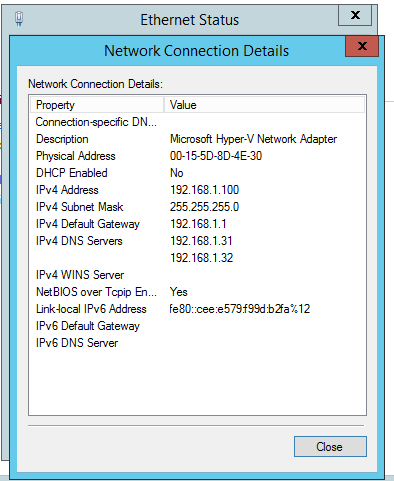 You should see the following Start screen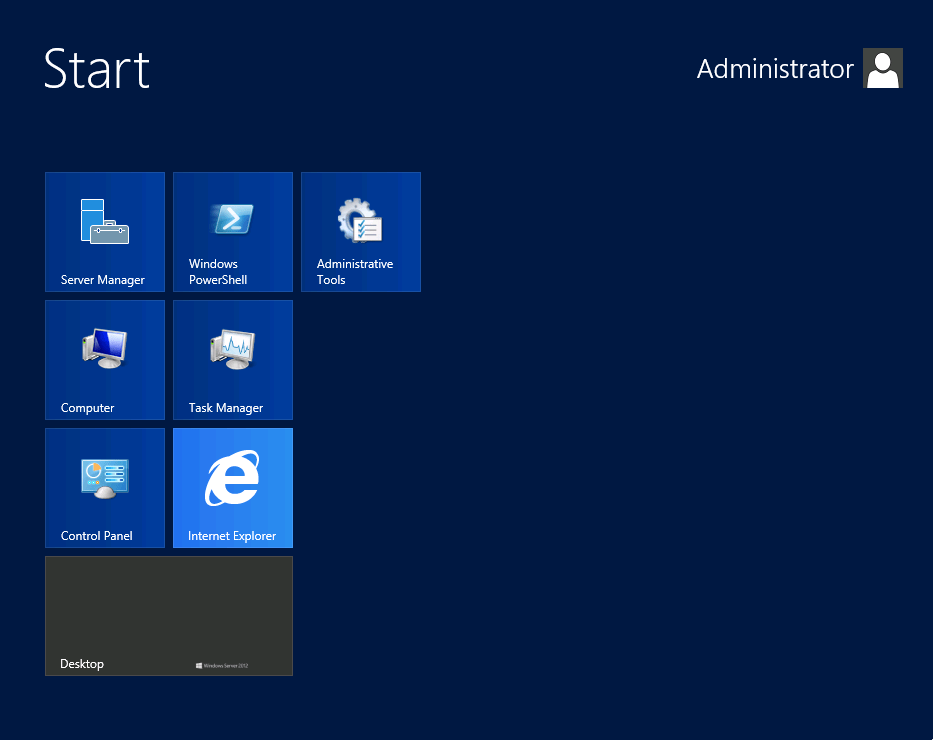 On your keyboard, type CMD, this should automatically display the Command prompt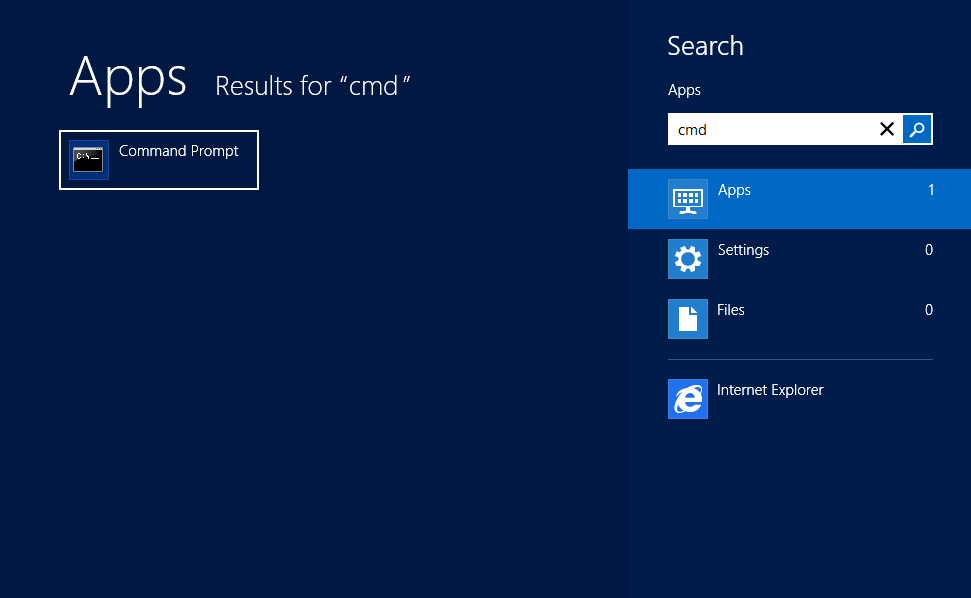 Click on Command Prompt and ping your DNS server IP address. You should get a reply from that address as seen below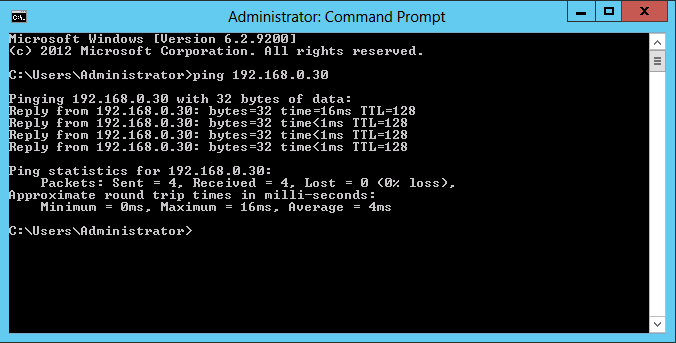 If you have any questions feel free to contact me on admin@windowstechno.com also follow me on facebook @windowstechno to get updates about new blog posts.