What is host names
A hostname is what identifies a server. Most Windows Server users name their servers with the hostname consisting of two parts: role.domain. The role part is the role installed on the server, followed by the number. For example, dc if this is the first server that acts as a DC in this particular network. Then, Windows makes this an FQDN by putting the Active Directory domain as the domain part. For example, if this is the third web server in this network, and the domain is windowstechno.local, the hostname would be:DC.windowstechno.local
Note that changing the host name on Windows Server may conflict with some installed roles. It is a good idea to change the host name before installing roles on the server. If you decide to change the hostname on a Windows Server with roles installed, though, I recommend making a snapshot first. Therefore, if something breaks, you will be able to restore your server from that snapshot.
How to Change Host name on Windows Server 2012
Log in to the server
Navigate to the "This PC" screen and right click on "This PC" Then click on "Properties".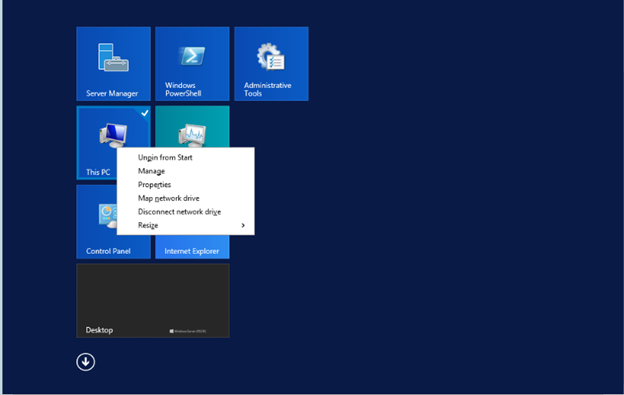 Below window will appear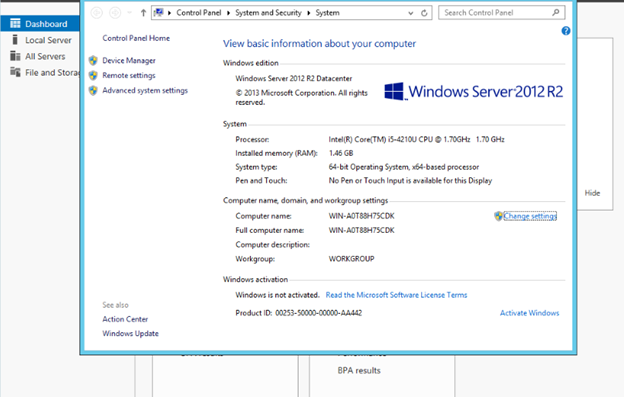 Click "Change settings" next to the current computer name.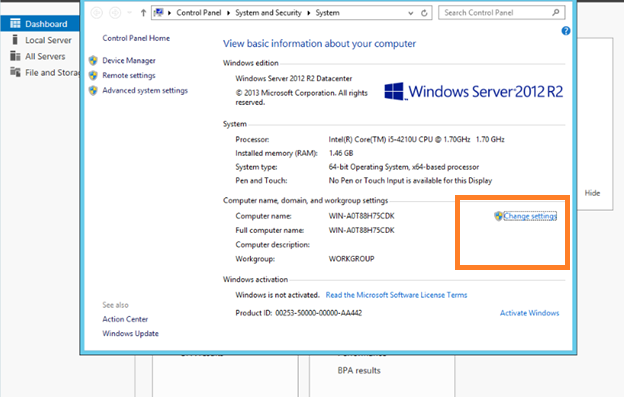 Click the "Change" button.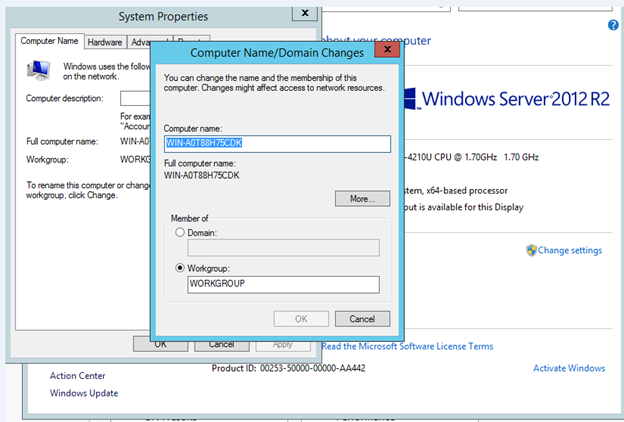 Enter a new computer name as "DC"and confirm by clicking "OK".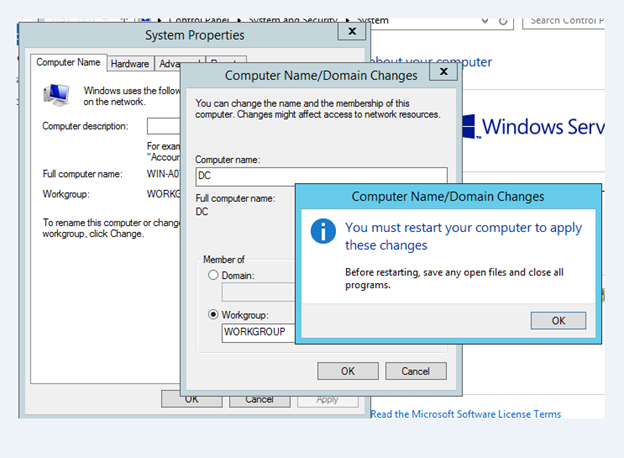 Restart the server.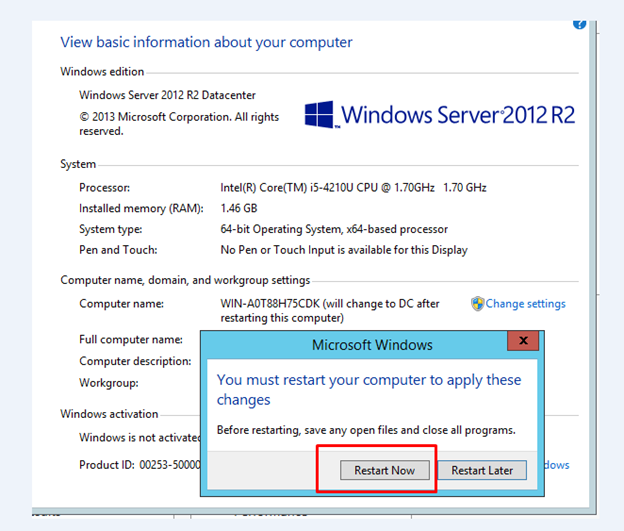 Please check the server name post restarting the server. it shows as "dc1"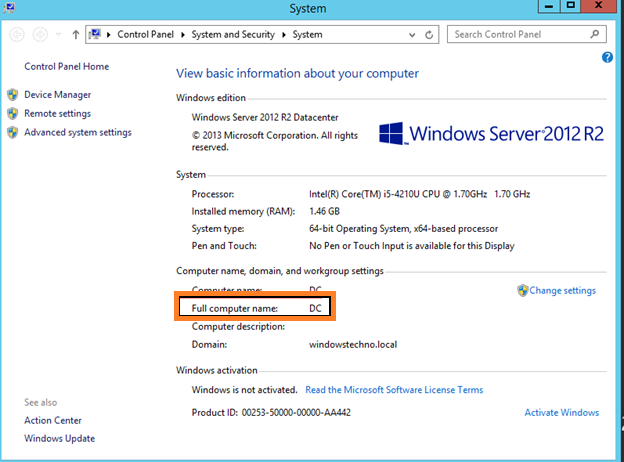 Now host name has been changed of server to DC.
If you have any questions feel free to contact me on admin@windowstechno.com also follow me on facebook @windowstechno to get updates about new blog posts.