Hello all,
Hope this post finds you in good health and spirit.
This post is regarding GP-result command:why we use this command line?.
GP-result is a windows command line utility of Microsoft and that comes with all version of Windows operating systems that used to check and display the group polices which applied on computers/users.
When we use gpresult with r flag, it display the resultant set of group policies for windows computer along with operating system details.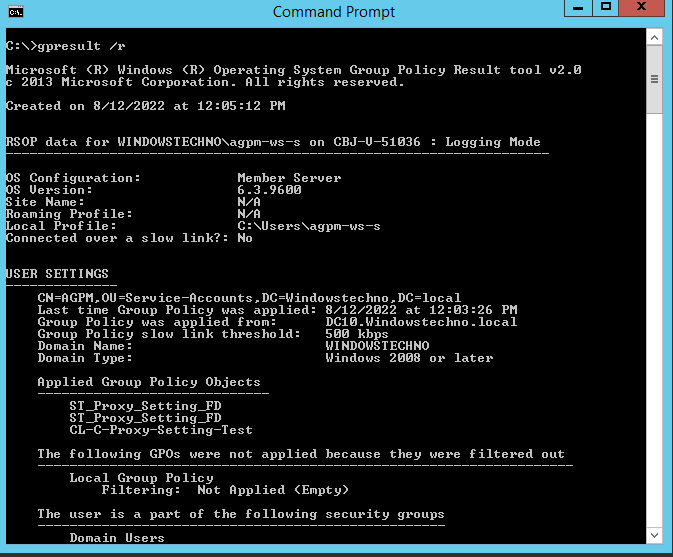 So, that's all in this blog. I will meet you soon with next stuff .Have a nice day !!!
Guys please don't forget to like and share the post. You can also share the feedback on below windows techno email id.
If you have any questions feel free to contact us on admin@windowstechno.com also follow us on facebook@windowstechno to get updates about new blog posts.