Hello all, Hope this post finds you in good health and spirit. This post is about creation of SRV records in DNS.
To create a DNS SRV record, do the following:
Open the Server Manager.
Go to Tools and click DNS option.
Go to DNS > DNS Server Host Name > Forward Lookup Zones > Domain > _tcp and right-click the _tcp option.

Click Other New Records. The Resource Record Type window is displayed.
Select the Service Location (SRV), click Create Record, and do the following: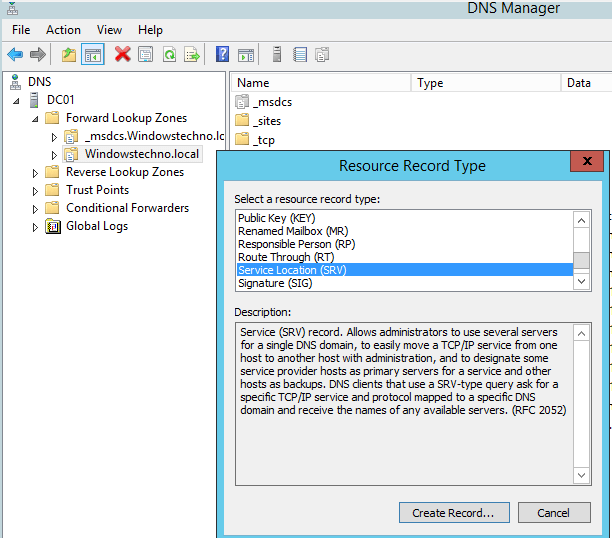 To create SRV record for exchange autodiscover, enter the following details and click OK.
Service—_autodiscover
Protocol—_tcp
Port number—443
Host offering this service—mai.windowstechno.local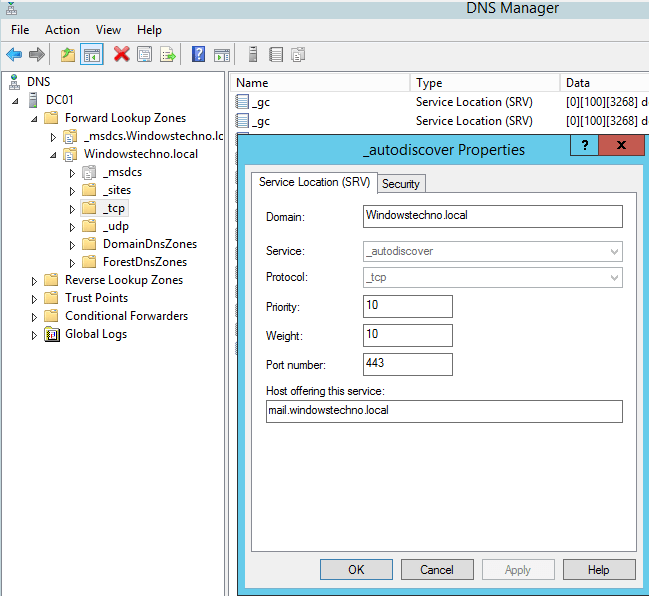 So, that's all in this blog. I will meet you soon with some other stuff. Have a nice day !!!
Guys please don't forget to like and share the post. You can also share the feedback on below windows techno email id.
If you have any questions feel free to contact us on admin@windowstechno.com also follow us on facebook@windowstechno to get updates about new blog posts.