Hello all,
Hope this post finds you in good health and spirit.
This post is regarding how to safeguard devices from ransomware
Since the coronavirus pandemic forced shutdowns in several countries, most employees have been working from home. In this period, there have been growing reports of ransomware attacks on digital devices.
Ransomware is a kind of malicious software that restricts a user's access to an infected computer. The hackers behind ransomware, encrypt the files and demand a ransom for the user to regain access. Ransoms are typically in the range of a few hundred dollars to millions of dollars.
Statistics on the Rise of Ransomware during the COVID-19 Pandemic
The Federal Bureau of Investigation, FBI, has stated that ransomware complaints have risen by five times during the coronavirus pandemic. Interpol has also released a report saying that cyberattacks against health organizations, large firms, and governments have escalated.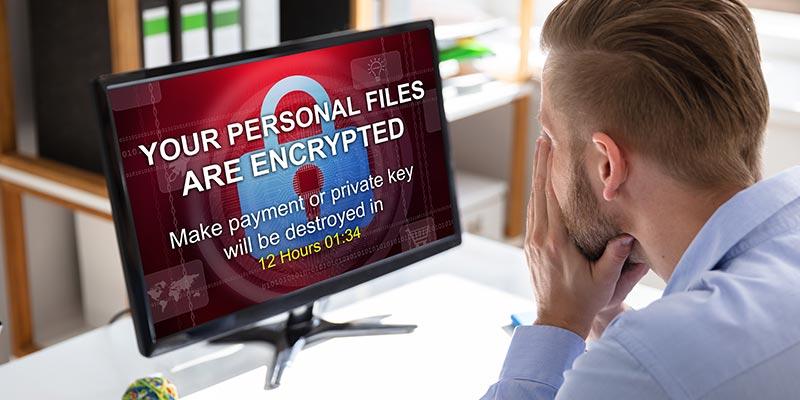 In August, Canon, an imaging firm, had its website attacked by the Maze ransomware group. Pharmaceutical companies in Germany and Belgium were also hit with ransomware in January 2020. In March 2020, the Champaign-Urbana Public Health District in the US experienced a ransomware attack.
As things stand, firms and organizations are facing serious cyber-threats. Below, you'll find steps on how to shield your company from ransomware attacks.
Tips to Follow to Prevent Ransomware
Install Software Updates Instantly
Procrastinating a software update will lead to a vulnerability in your security. When the developers behind a program release an update, the new version contains security upgrades. Security loopholes would have been patched, making it tougher for cybercriminals to exploit them.
There have been instances when delayed software updates led to ransomware infections. Petya, a type of ransomware, made the news after attacking numerous Windows-based systems. Microsoft had solved the loopholes exploited by the malicious software in an update. However, users who neglected the update got infected.
There was also the WannaCry ransomware attack in 2017 that attacked FedEx and the UK's National Health Service. It worked so well because systems in these firms were running on outdated software.
Make sure your IT team installs updates immediately when they're available. Operating systems, browser extensions, and computer programs require updates to prevent ransomware.
A VPN is a tool that encodes your information and data traffic. It boosts your device's security to a higher level, ensuring you can't be tracked while using the internet.When you connect to a VPN server, your IP address will be masked.
Also, data encryption with a VPN would protect your information from being spied on by these hackers. Devices that use a VPN app remain untraceable by hackers. It is advisable for your IT team to get a VPN for your office router or to download the software on each office device.
Before ransomware can be installed on a system, it requires human action. That is the reason why workers need to be educated on cybersecurity. Your firm's IT team should endeavor to organize seminars on digital security to prevent ransomware.
Certain lessons need to be taught. First, suspicious mails need to be flagged. This is because emails are one of the highest ways through which computers get infected with ransomware.
For instance, emails related to services that you don't use should be flagged. Any email from an unrecognized source should never be opened. Attachments that get downloaded from these emails could infect the computer.
Second, the sending email address needs to be checked thoroughly. Hackers use email addresses similar to that of legitimate services to confuse people.
Third, suspicious emails should be reported to your company's IT department before the employee can take action.
Conclusion
Ransomware threats have emerged as one of the most dominant cyberattacks to companies during the coronavirus period. To protect your firm from getting infected, you can take some cyber security-conscious steps.
Make sure you update office software constantly, use a VPN and educate your employees on identifying ransomware attacks.
So, that's all in this blog. I will meet you soon with next stuff .Have a nice day !!!
Guys please don't forget to like and share the post. You can also share the feedback on below windows techno email id.
If you have any questions feel free to contact us on admin@windowstechno.com also follow us on facebook@windowstechno to get updates about new blog posts.