Powershell Active Directory Excel Report
This script reports information about your Active Directory infrastructure and save it in an Excel file.
It´s using Powershell in combination of the Acitve Directory module. If you want to run this script, RSAT must be installed.
The following information will be saved into the Excel file.
users that was created in the last 24 hrs
users with the flag password never expires set
disabled users
users that never changed there passwords
computers that have not logged on for more then 90 days
disabled computers
all DCs in your domain
all DHCP servers in your Forest
all Subnets with the associated Site and Location name in your Forest
FSMO role holders in your Forest
FSMO role holders in your Domain
DOMAINNAME PW Policy
DOMAINNAME GPOs
DOMAINNAME OUs
After the script finished the report will popup.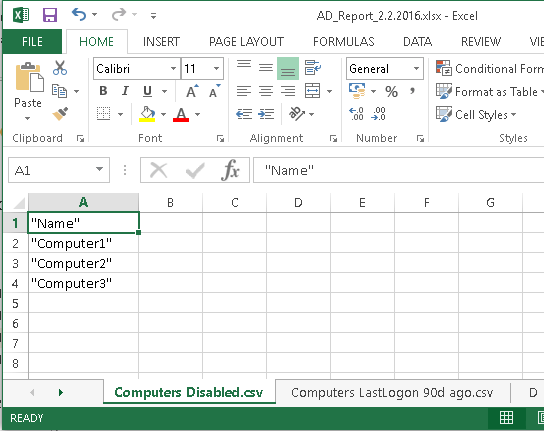 If you have any questions feel free to contact me on
 admin@windowstechno.com
 also follow me on facebook 
@windowstechno
 to get updates about new blog posts.