Hello all,
Hope this post finds you in good health and spirit.
As we all know entire world is facing corona virus crisis and thousands of people died and numbers of peoples admitted in hospitals. Now it has entered in india and due to high population density, there will be high impact on humans if we do not follow the govt protocols.
As we are seeing, many peoples are just taking this as like a joke and don't want to follow the govt advisory. we are requesting from all peoples, please take these govt instructions seriously and please stay in home for next 2-3 weeks. We can not die if we stay in home for 2-3 weeks, there are many entertainment available so you can entertainment your self as well your family.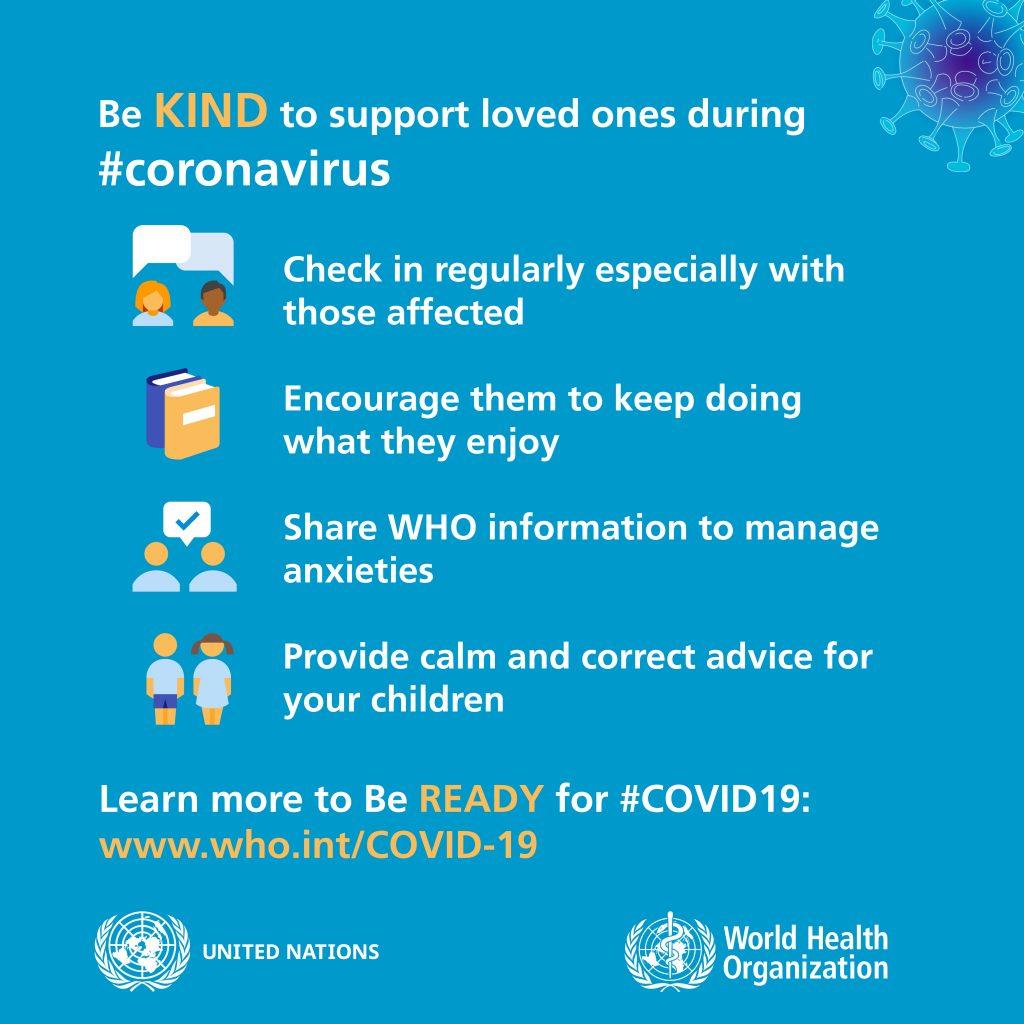 Carona Virus can not come in your home until unless you invite it
A novel strain of coronavirus — SARS-CoV-2 — was first detected in December 2019 in Wuhan, a city in China's Hubei province with a population of 11 million, after an outbreak of pneumonia without an obvious cause. The virus has now spread to over 150 countries across the globe, and was characterised as a pandemic by the World Health Organization (WHO) on 11 March 2020
Stay aware of the latest information on the COVID-19 outbreak, available on the WHO website and through your national and local public health authority. Most people who become infected experience mild illness and recover, but it can be more severe for others. Take care of your health and protect others by doing the following:
Wash your hands frequently
Regularly and thoroughly clean your hands with an alcohol-based hand rub or wash them with soap and water.
Why? Washing your hands with soap and water or using alcohol-based hand rub kills viruses that may be on your hands.
Maintain social distancing
Maintain at least 1 metre (3 feet) distance between yourself and anyone who is coughing or sneezing.
Why? When someone coughs or sneezes they spray small liquid droplets from their nose or mouth which may contain virus. If you are too close, you can breathe in the droplets, including the COVID-19 virus if the person coughing has the disease.
Avoid touching eyes, nose and mouth
Why? Hands touch many surfaces and can pick up viruses. Once contaminated, hands can transfer the virus to your eyes, nose or mouth. From there, the virus can enter your body and can make you sick.
Practice respiratory hygiene
Make sure you, and the people around you, follow good respiratory hygiene. This means covering your mouth and nose with your bent elbow or tissue when you cough or sneeze. Then dispose of the used tissue immediately.
Why? Droplets spread virus. By following good respiratory hygiene you protect the people around you from viruses such as cold, flu and COVID-19.
If you have fever, cough and difficulty breathing, seek medical care early
Stay home if you feel unwell. If you have a fever, cough and difficulty breathing, seek medical attention and call in advance. Follow the directions of your local health authority.
Why? National and local authorities will have the most up to date information on the situation in your area. Calling in advance will allow your health care provider to quickly direct you to the right health facility. This will also protect you and help prevent spread of viruses and other infections.
Stay informed and follow advice given by your healthcare provider
Stay informed on the latest developments about COVID-19. Follow advice given by your healthcare provider, your national and local public health authority or your employer on how to protect yourself and others from COVID-19.
Why? National and local authorities will have the most up to date information on whether COVID-19 is spreading in your area. They are best placed to advise on what people in your area should be doing to protect themselves.
Protection measures for persons who are in or have recently visited (past 14 days) areas where COVID-19 is spreading
Follow the guidance outlined above.
Stay at home if you begin to feel unwell, even with mild symptoms such as headache and slight runny nose, until you recover. Why? Avoiding contact with others and visits to medical facilities will allow these facilities to operate more effectively and help protect you and others from possible COVID-19 and other viruses.
If you develop fever, cough and difficulty breathing, seek medical advice promptly as this may be due to a respiratory infection or other serious condition. Call in advance and tell your provider of any recent travel or contact with travelers. Why? Calling in advance will allow your health care provider to quickly direct you to the right health facility. This will also help to prevent possible spread of COVID-19 and other viruses.
Wash your hands properly and often
You should wash your hands:
after coughing or sneezing
before and after eating
before and after preparing food
if you were in contact with someone who has a fever or respiratory symptoms (cough, shortness of breath, difficulty breathing)
before and after being on public transport or in a crowd (especially an indoor crowd)
when you arrive and leave buildings including your home or anyone else's home
if you have handled animals or animal waste
before having a cigarette or vaping
if your hands are dirty
after toilet use
Keep your hands in good condition, moisturise them often. Any basic product that is not perfumed or coloured is OK.
Do not wear gloves instead of washing your hands. The virus gets on them in the same way it gets on your hands. Also, your hands can get contaminated when you take them off.
Read a step-by-step guide on how to properly wash your hands and avoid infection.
Face masks
Using masks is unlikely to be of any benefit if you are not sick.
Sick people will be advised by their doctor when to use a mask. Healthcare workers need masks and other personal protective equipment to protect them from infection during their work.
Keeping well
Infectious disease outbreaks like coronavirus (COVID-19) can be worrying. This can affect your mental health.
So, that's all in this blog. I will meet you soon with next stuff .Have a nice day and stay home and stay safe !!!
Guys please don't forget to like and share the post. You can also share the feedback on below windows techno email id.
If you have any questions feel free to contact us on admin@windowstechno.com also follow us on facebook@windowstechno to get updates about new blog posts.