Hello all,
Hope this post finds you in good health and spirit.
This post is regarding Recovery Manager for Active Directory. Earlier it was dell product but now its own by quest. its licence product and very costly but it secure your active directory from downtime and lost productivity. This is very useful tool for active directory and its very easy to use.
Recovery Manager for Active Directory enables you to prevent system downtime and lost productivity as the result of human error or hardware and software failures that corrupt Active Directory (AD), system configurations or Group Policy data. Now you can automate backups, quickly compare a backup to the current value of AD to pinpoint changes and instantly recover the desired data. Using online, granular restore capabilities, you can recover entire sections of the directory, selected objects or individual attributes – all without taking AD offline. This time-saving solution reduces costs and increases productivity.
Your Active Directory (AD) environment can be damaged when an administrator accidentally deletes something or makes a mass update that goes wrong. This can negatively impact your productivity for hours or even days, and as a result, cost your company revenue and its reputation. When this happens, you need a disaster recovery plan and an AD recovery tool to get you back up and running quickly.
Quest® Recovery Manager for Active Directory is like an insurance plan for your AD environment. It enables you to pinpoint changes to your AD environment at the object and attribute level. Know what happened, who is impacted and what to roll back. Quickly compare a backup to pinpoint differences at the object level and instantly recover the data whether it's in your on-premises, Azure AD or hybrid AD environment.
How Recovery Manager for Active Directory console look.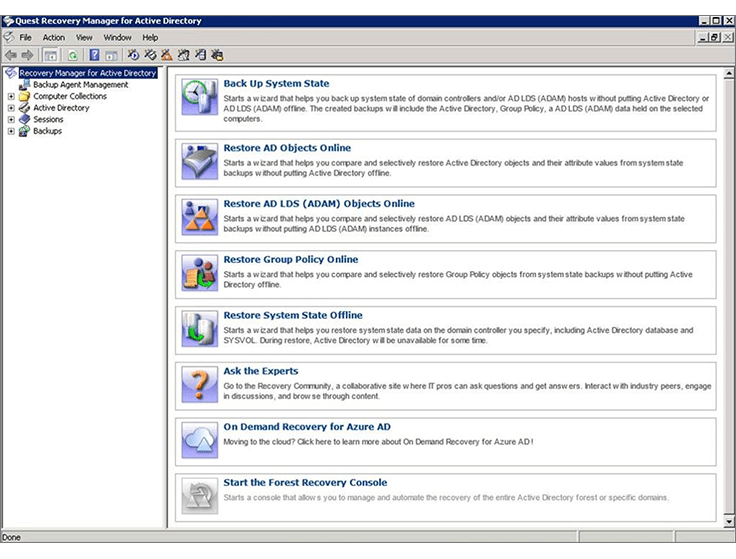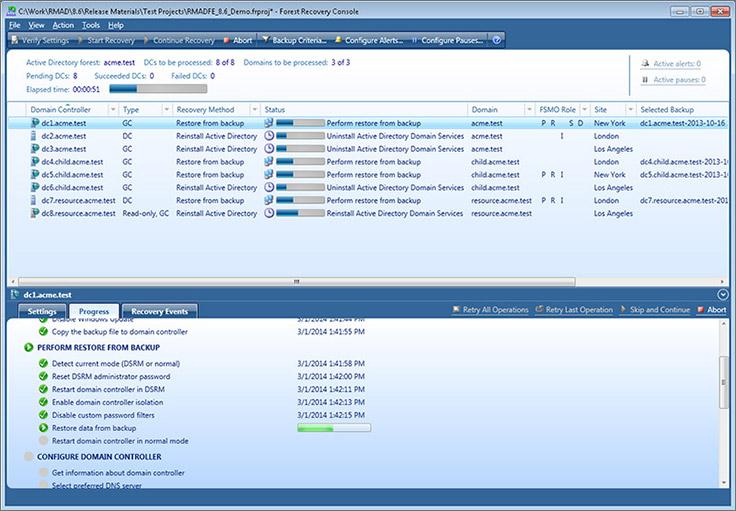 So, that's all in this blog. I will meet you soon with next stuff .Have a nice day !!!
Guys please don't forget to like and share the post. You can also share the feedback on below windows techno email id.
If you have any questions feel free to contact us on admin@windowstechno.com also follow us on facebook@windowstechno to get updates about new blog posts.