Hello all,
Hope this post finds you in good health and spirit.
This post is regarding how to remove the global catalog role from domain controller .
The Global Catalog stores information for the entire forest, so targeting a search against a GC provides forest-wide information. Data stored in attributes that replicate to GCs is available in the forest and may be accessible via trusts, so this data should be protected appropriately.
Please move your DC to staging site first then perform below steps to remove the global catalog role from domain controller.
Click Start, point to All Programs, point to Administrative Tools, and then click Active Directory Sites and Services.
In the console tree, expand the Sites container, and then select the appropriate site that contains the target server.
Expand the Servers container, and then expand the server object for the domain controller from which you want to
remove the global catalog.
Right-click NTDS Settings, and then click Properties.
Clear the Global Catalog check box.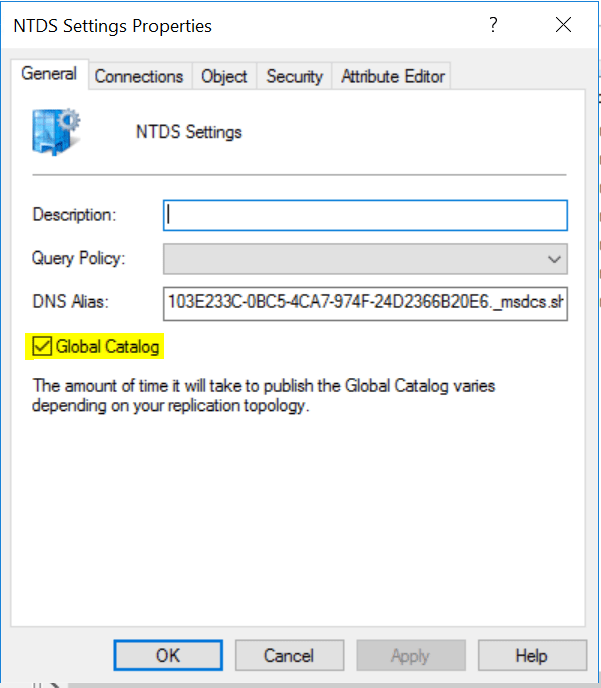 So, that's all in this blog. I will meet you soon with next stuff .Have a nice day !!!
Guys please don't forget to like and share the post. You can also share the feedback on below windows techno email id.
If you have any questions feel free to contact us on admin@windowstechno.com also follow us on facebook@windowstechno to get updates about new blog posts.