Hello All,
Hope this post finds you in good health and spirit.
This post is regarding Repadmin /Showrepl command. Repadmin /Showrepl display the replication status for partner domain controllers last attempted to implement an inbound replication of active directory naming contexts. it also show whether DC is global catalog or not along with how DC is replicating via IP or SMTP .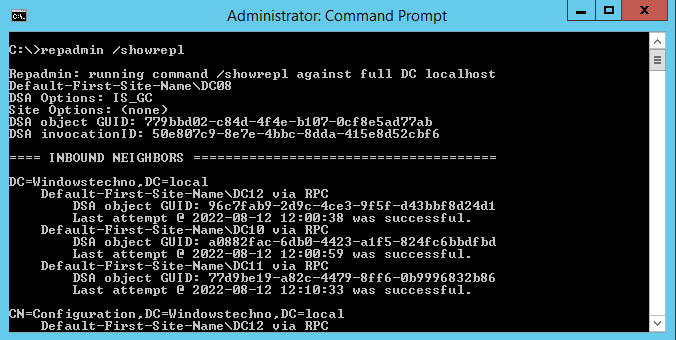 So, that's all in this blog. I will meet you soon with next stuff .Have a nice day !!!
Guys please don't forget to like and share the post. You can also share the feedback on below windows techno email id.
If you have any questions feel free to contact us on admin@windowstechno.com also follow us on facebook@windowstechno to get updates about new blog posts.