Relative ID (RID) Master
The RID master is responsible for processing RID pool requests from all domain controllers in a particular domain. When a DC creates a security principal object such as a user or group, it attaches a unique Security ID (SID) to the object. This SID consists of a domain SID (the same for all SIDs created in a domain), and a relative ID (RID) that is unique for each security principal SID created in a domain.  Each DC in a domain is allocated a pool of RIDs that it is allowed to assign to the security principals it creates. When a DC's allocated RID pool falls below a threshold, that DC issues a request for additional RIDs to the domain's RID master. The domain RID master responds to the request by retrieving RIDs from the domain's unallocated RID pool and assigns them to the pool of the requesting DC. At any one time, there can be only one domain controller acting as the RID master in the domain.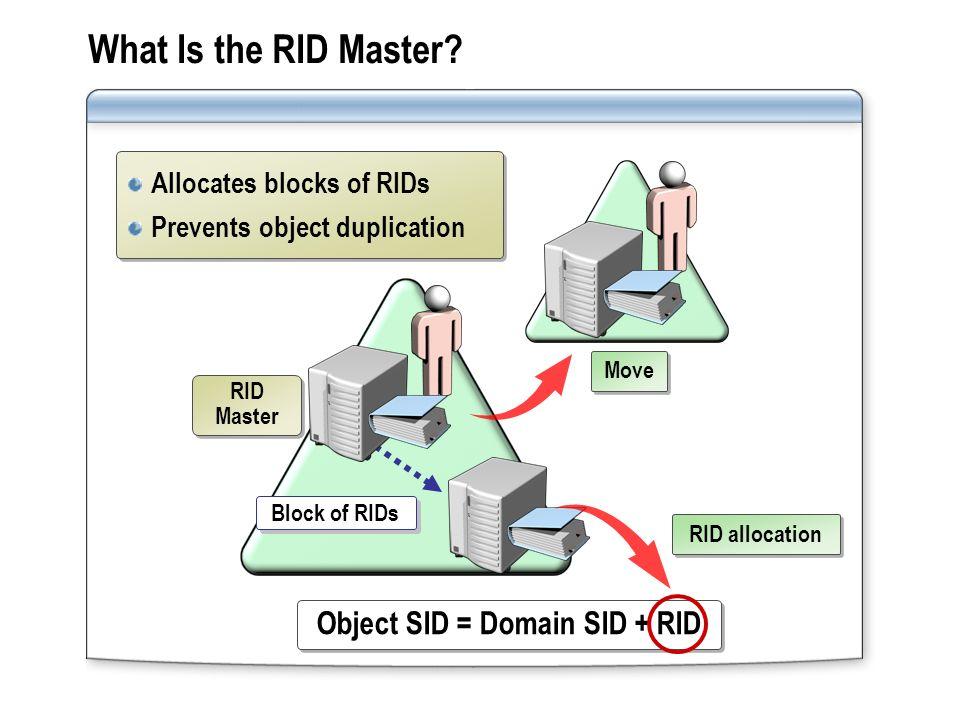 What happens when RID Master is not available
A failed RID master will eventually prevent domain controllers from creating new SIDs and, therefore, will prevent you from creating new accounts for users, groups, or computers. However, domain controllers receive a sizable pool of RIDs from the RID master, so unless you are generating numerous new accounts, you can often go for some time without the RID master online while it is being repaired. Seizing this role to another domain controller is a significant action. After the RID master role has been seized, the domain controller that had been performing the role cannot be brought back online.
If you have any questions feel free to contact me on admin@windowstechno.com also follow me on facebook @windowstechno to get updates about new blog posts.