Active Directory is the backbone of every organization.it is deployed in through its identity management, configuration management and authentication service its provides.The thinking that attackers are outside your internal network is an out of date security mentality; according to researchers, the majority of attacks are from inside the network.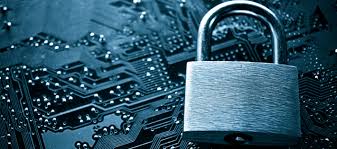 This starts with protecting the Active Directory service. As Active Directory administrator or Active Directory security architect you have to protect the most sensitive business data and assets in your organization.This is very important to secure your active directory. Nowadays it has became core service for authentication. Most of services are totally depend on it . If we can say its backbone of every organization it will no wrong. Please never compromise with AD security If you want to secure your active directory infrastructure.
Potential compromises to computing infrastructures have existed as long as computers. Moreover, as computer technology has evolved, so too has the sophistication of the attack techniques.
During the past decade, an increasing number of public and private organizations, of all sizes, in all parts of the world, have been compromised in ways that have changed the threat landscape significantly. The motivations behind these attacks range from hacktivism (attacks motivated by activist positions) to theft of intellectual property.
At the heart of any IT environment is the Active Directory infrastructure that provides access control for servers and applications. Against this backdrop, Microsoft IT has developed a set of best practices to help other enterprises protect their Active Directory environments.
The threat of compromise to IT infrastructures from external attack is rapidly growing and evolving. The Active Directory environment is often the target for these attacks.
Malware protection is an obvious but important area of focus for protecting infrastructure. Microsoft IT ensures that antivirus and antimalware applications are deployed and updated properly throughout its environment, and monitors all attempts by users to disable or remove these applications.
As part of these operations, Microsoft IT regularly checks the environment for gaps in patching by using a patch-management system for all Windows operating systems and Microsoft applications.
Software products that exceed their useful life also can pose a compromise threat. As Microsoft IT plugs the gaps in its malware and virus deployments, it also works to identify operating systems and applications that are outdated. As a rule, Microsoft IT eliminates legacy systems and applications by identifying and cataloguing them, and then determining whether to upgrade or replace the application or host.
Errors in configuration also can create vulnerabilities. An IT organization can fix these faults by identifying configurations that introduce risk into the environment, regardless of whether they are on domain controllers, operating systems, or Active Directory, or within applications, and then finding solutions to improve the configurations.
This set of best practices outlines the steps to take within Active Directory to reduce its attack surface, which is the portions of the software that allow unauthorized operation by design. This can include user-input fields, protocols, interfaces, and services.
Active Directory supports the principle of least privilege in assigning rights and permissions. By this principle, regular user accounts have access to read most directory data, but can change only a limited set. Privileged accounts (and accounts added to privileged groups) can perform specific tasks, but only those that are relevant to their duties.
Active Directory features multiple built-in technologies that Microsoft IT uses to help protect its environment
Active Directory domain controllers generally require the most stringent protection from physical access. Microsoft IT ensures the physical security of domain controllers by installing them in dedicated secure racks or cages that are separate from the general server population. Additionally, it configures its domain controllers with Trusted Platform Module (TPM) chips, and protects volumes in the domain controller servers using Bit Locker Drive Encryption
Secure administrative hosts are workstations or servers that are configured specifically for creating secure platforms from which privileged accounts can perform administrative tasks in Active Directory or on domain controllers, domain-joined systems, and applications that are running on domain-joined systems. Microsoft IT has developed detailed best practices for account configuration, physical security, operating systems versions and configurations, patch management, and configuration management on secure administrative hosts.
As part of the daily operations in its IT environment, Microsoft IT uses a robust security information and event management system to identify events on Windows-based systems that may indicate an active attack.
As a best practice, other enterprises can employ similar monitoring systems. When implementing monitoring policies, Microsoft IT ensures that each policy
An IT organization will know it has achieved maturity in its Active Directory security when it is able to stop break-fixing all of its current security holes and start planning for the road ahead. By utilizing the principles in this article, an organization can plan its long-term IT security strategy in view of the current threat landscape, as well as lessons the organization has learned from experiences, and knowledge of the organization's future.
To shore up long-term exposure to compromise, an organization must have a comprehensive strategy for protecting both its computing infrastructure and its intellectual property. The more that the organization's strategy focuses on deterring compromise, the stronger its overall plan will be for protecting its IT assets.
That is an unpleasant fact in today's cyber world. However, if an organization implements appropriate policies, processes, and controls to protect key segments of an organization's computing infrastructure, it may be able to prevent escalation of attacks, from penetration to complete compromise.
If you have any questions feel free to contact us on admin@windowstechno.com also follow us on facebook@windowstechno to get updates about new blog posts.