Hello All,
Hope this post finds you in good health and spirit.
This post is regarding what is Active Directory Users and Computers Console in active directory.How we can enable it in windows systems.
IT administrators have been working with Active Directory since the introduction of the technology in Windows 2000 Server. Windows 2000 Server was released on February 17, 2000, but many administrators began working with Active Directory earlier, when it was released to manufacturing (RTM) on December 15, 1999.
There are number of tools for Active Directory. The tool that we will cover today is Active Directory Users and Computers (ADUC), which was released with Windows 2000 Server.
Active Directory Users and Computers (ADUC) is a Microsoft Management Console snap-in that you use to administer Active Directory (AD). You can manage objects (users, computers), Organizational Units (OU), and attributes of each.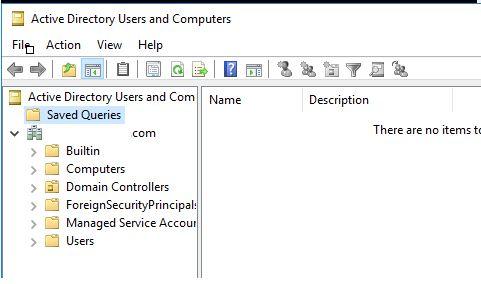 In addition to managing objects, ADUC can also manage domain operations. For example, you can use ADUC to raise the domain functional level or to transfer the RID, PDC Emulator, and Infrastructure FSMO roles to a different domain controller.
So, that's all in this blog. I will meet you soon with next stuff .Have a nice day !!!
Guys please don't forget to like and share the post. You can also share the feedback on below windows techno email id.
If you have any questions feel free to contact us on admin@windowstechno.com also follow us on facebook@windowstechno to get updates about new blog posts.