Hello All,
Hope this post finds you in good health and spirit.
Backup Operators can override security restrictions for the sole purpose of backing up or restoring files. Backup Operators" group is an historical Windows built in group. Backup operator groups allows users to take the backup and restore files regardless whether they have access to the files or not.
by default none of users are members of backup operators group.Any accounts that are members of the Backup Operators group must be documented, including application accounts.
Review the Backup Operators group in Computer Management.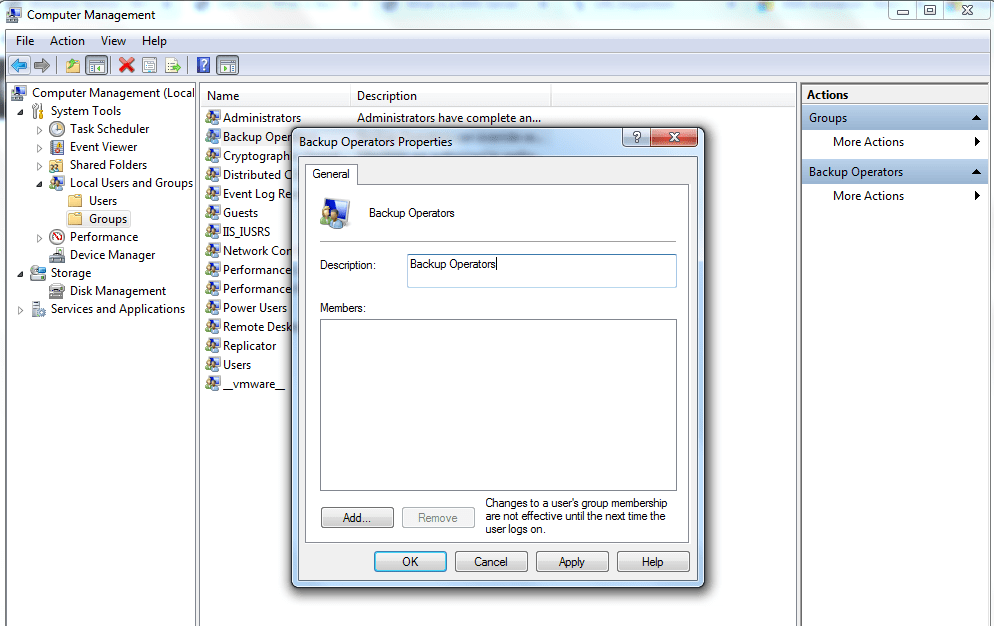 So, that's all in this blog. I will meet you soon with next stuff .Have a nice day !!!
Guys please don't forget to like and share the post. You can also share the feedback on below windows techno email id.
If you have any question feel free to contact us on admin@windowstechno.com also follow us on facebook@windowstechno to get updates about new blog posts.