Hello all,
Hope this post finds you in good health and spirit.
This post is about global catalog server . it is just introduction of global catalog later we will explain in details.
By default, the first Domain Controller in a domain is automatically made a Global Catalog (GC), though all DCs in the domain should host the Global Catalog.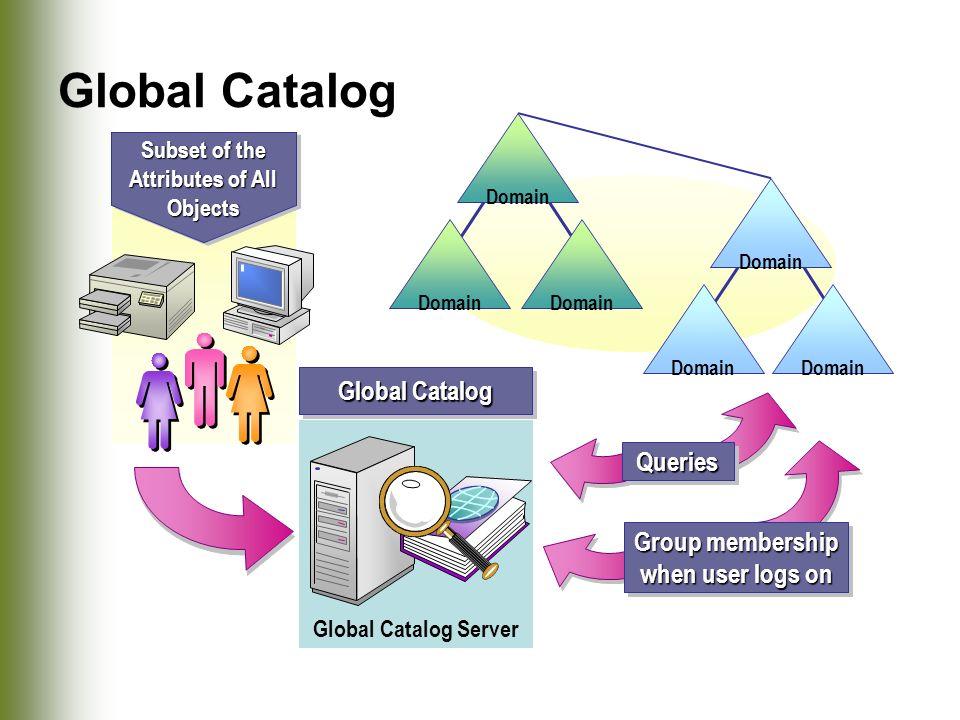 Global Catalog servers contain a partial replica (all objects, selected properties) of all Domains in the Forest. The global catalog is used for directory operations such as logons and forest-wide searches, but replicated attributes can be limited. It's a service and a physical database for objects in the directory for its own domain and all other domains in the forest.
Only the attributes marked to be replicated to GCs are replicated across domains to the GCs in domains. GC attribute replication is configurable via the PartialAttributeSet attribute. Only objects likely to be queried by users should be published to the GC. Authentication of a user requires global knowledge of the user's group memberships. Universal Group membership requires GC for logon. Furthermore, applications such as Exchange use the Global Catalog extensively.
The Global Catalog stores information for the entire forest, so targeting a search against a GC provides forest-wide information. Data stored in attributes that replicate to GCs is available in the forest and may be accessible via trusts, so this data should be protected appropriately.
So, that's all in this blog. I will meet you soon with next stuff .Have a nice day !!!
Guys please don't forget to like and share the post. You can also share the feedback on below windows techno email id.
If you have any questions feel free to contact us on admin@windowstechno.com also follow us on facebook@windowstechno to get updates about new blog posts.