Windows 8
Windows 8 is a personal computer operating system that was produced by Microsoft as part of the Windows NT family of operating systems. The operating system was released to manufacturing on August 1, 2012, with general availability on October 26, 2012.
Windows 8 introduced major changes to the operating system's platform and user interface to improve its user experience on tablets, where Windows was now competing with mobile operating systems, including Android and iOS. In particular, these changes included a touch-optimized Windows shell based on Microsoft's "Metro" design language, the Start screen (which displays programs and dynamically updated content on a grid of tiles), a new platform for developing "apps" with an emphasis on touchscreen input, integration with online services (including the ability to synchronize apps and settings between devices), and Windows Store, an online store for downloading and purchasing new software. Windows 8 added support for USB 3.0, Advanced Format hard drives, near field communications, and cloud computing. Additional security features were introduced, such as built-in antivirus software, integration with Microsoft SmartScreen phishing filtering service and support for UEFI Secure Boot on supported devices with UEFI firmware, to prevent malware from infecting the boot process.
Windows 8 was released to a mixed critical reception. Although reaction towards its performance improvements, security enhancements, and improved support for touchscreen devices was positive, the new user interface of the operating system was widely criticized for being potentially confusing and difficult to learn, especially when used with a keyboard and mouse instead of a touchscreen. Despite these shortcomings, 60 million Windows 8 licenses were sold through January 2013, a number that included both upgrades and sales to OEMs for new PCs.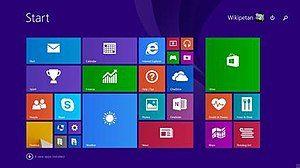 If you have any questions feel free to contact me on admin@windowstechno.com also follow me on facebook @windowstechno to get updates about new blog posts.