Windows 98
Windows 98 (codenamed Memphis while in development) is a graphical operating system by Microsoft. It is the second major release in the Windows 9x line of operating systems and the successor to Windows 95. It was released to manufacturing on May 15, 1998 and to retail on June 25, 1998.Like its predecessor, Windows 98 is a hybrid 16-bit and 32-bit monolithic product with the boot stage based on MS-DOS. Windows 98 was succeeded by Windows 98 Second Edition (SE) on May 5, 1999, which in turn was succeeded by Windows ME on September 14, 2000. Microsoft ended mainstream support for Windows 98 and 98 SE on June 30, 2002, and extended support on July 11, 2006.
Windows 95 introduced the 32-bit, protected-mode cache driver, VCACHE replacing SMARTDrv to cache the most recently accessed information from the hard drive in memory, divided into chunks. However, the cache parameters needed manual tuning as it degraded performance by consuming too much memory and not releasing it quickly enough, forcing paging to occur far too early.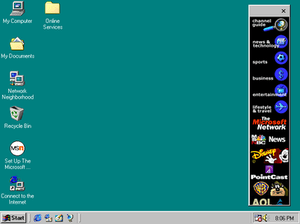 If you have any questions feel free to contact me on admin@windowstechno.com also follow me on facebook @windowstechno to get updates about new blog posts.