Windows Server 2003
Windows Server 2003 is a server operating system produced by Microsoft and released on April 24, 2003. It was a successor of Windows 2000 Server and incorporated some of Windows XP's features. An updated version, Windows Server 2003 R2, was released to manufacturing on December 6, 2005. Its successor, Windows Server 2008, was released on February 4, 2008. Windows Server 2003's kernel was later adopted in the development of Windows Vista.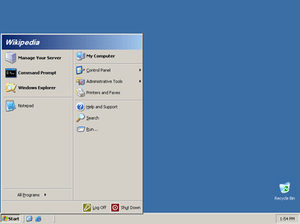 If you have any questions feel free to contact me on admin@windowstechno.com also follow me on facebook @windowstechno to get updates about new blog posts.
How useful was this post?
Click on a star to rate it!