Windows Server 2003 R2
Windows 2003 is the first OS to have this interim release, which Microsoft released to manufacturing on December 6, 2005. The R2 version doesn't contain changes to the core OS; it provides new features that the administrator can install, as required. The Windows 2003 R2 CD-ROM is simply Windows 2003 with Service Pack 1 (SP1) integrated. A second CD-ROM contains the additional features that you're prompted to install after the OS is installed. When you run the second CD-ROM, it installs Microsoft Management Console (MMC) 3.0 to allow for new functionality that some of the R2 component snap-ins require. Add/Remove Programs is updated to allow for the installation of the new R2 components and the Manage/Configure Your Server Wizard introduces a new Windows SharePoint Services role and updates the File and Printer Server roles. Microsoft won't release separate service packs for Windows 2003 and Windows 2003 R2 because they are the same core OS. You don't need to retest all your software or recertify applications any more than you would if you installed a feature pack on a server. The only testing you might want to perform is to ensure that any MMC snap-ins you have run with the new MMC 3.0.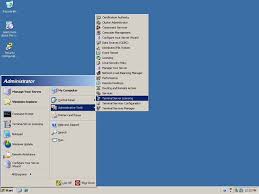 If you have any questions feel free to contact me on admin@windowstechno.com also follow me on facebook @windowstechno to get updates about new blog posts.