How to Join a Domain
If you're adding a new computer to your corporate environment, you'll most likely need to join it to a domain. The procedure is fairly simple as most of the work is done by the server. The process is also pretty much the same for Windows 7, Windows 8, and Windows 10.
For Windows Server 2012, there is an extra way to join a domain and I'll mention that down at the bottom. I'll also mention some troubleshooting tips if the option to join a domain is missing, you can't join the domain, etc.
Join Computer/Server to Domain
To get started, Login into server via using local user credentials and Click on My PC and properties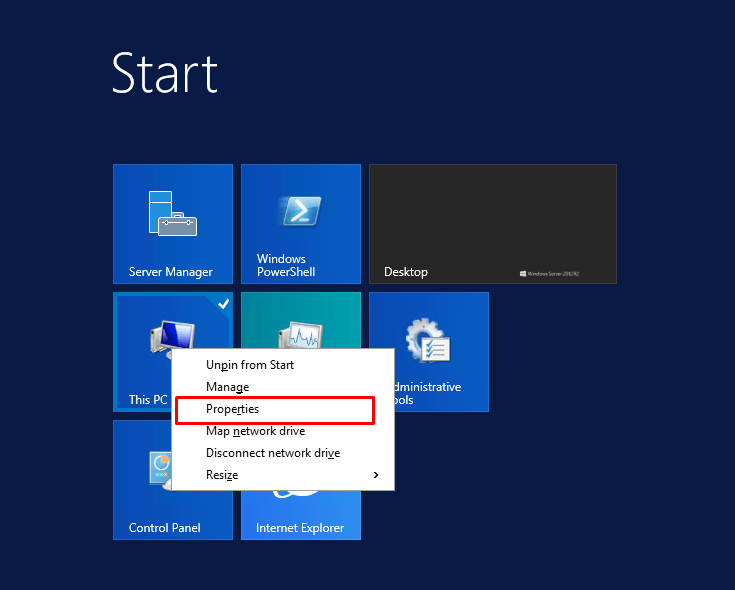 Click on Change setting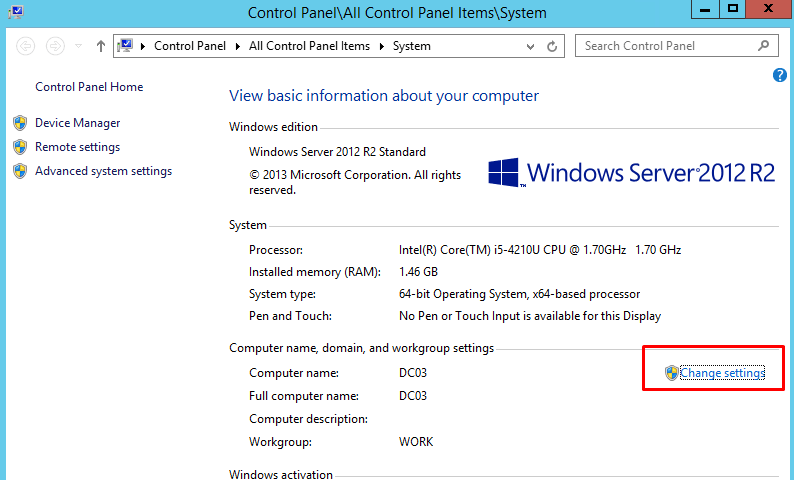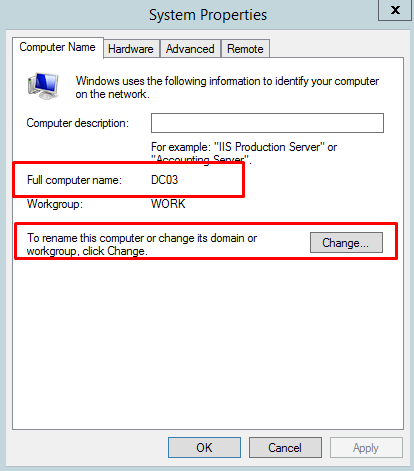 Now click on the Domain radio button and type in the name of the domain name that you want to join this computer/Server to.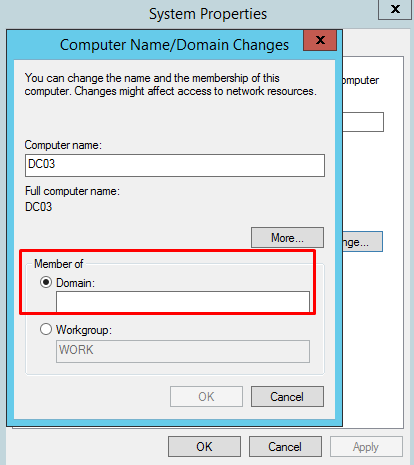 I am putting "windowstechno.local" in domain name as per below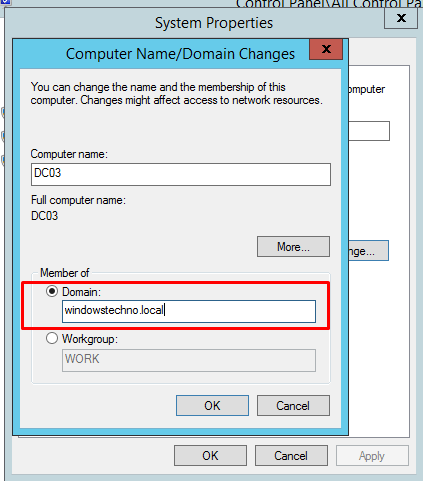 Click on OK
You will be asked to type the credentials of a username that has the required permission to add computers to the domain. I'm using a domain admin user.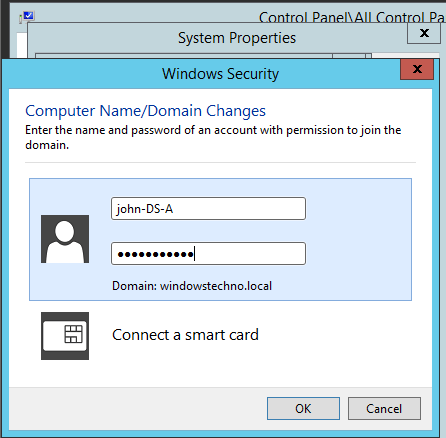 Once you type the username and password, click OK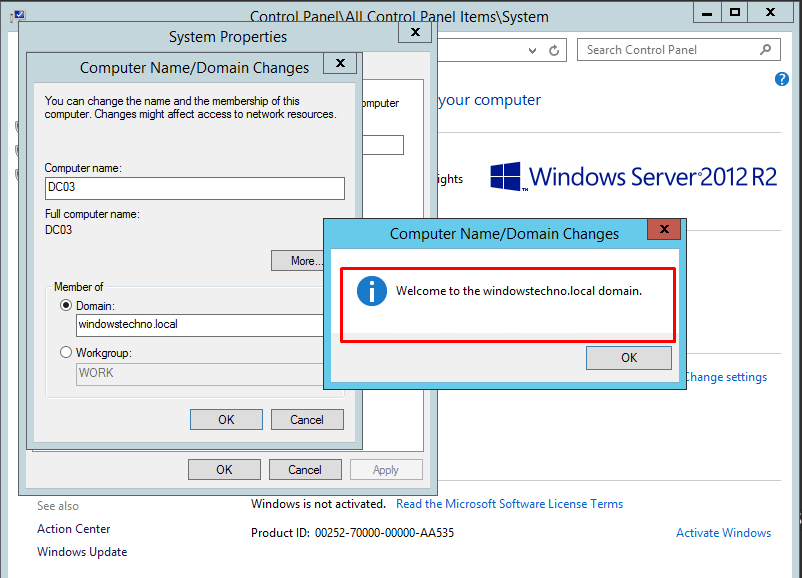 You will be prompted to restart the computer to apply changes, click OK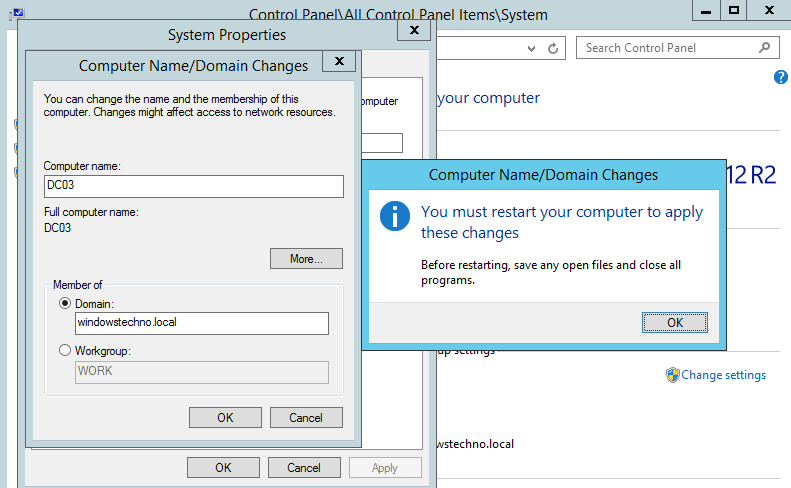 Click on OK
Finally, you will be presented again with a dialog box to restart your machine, click Restart Now to reboot.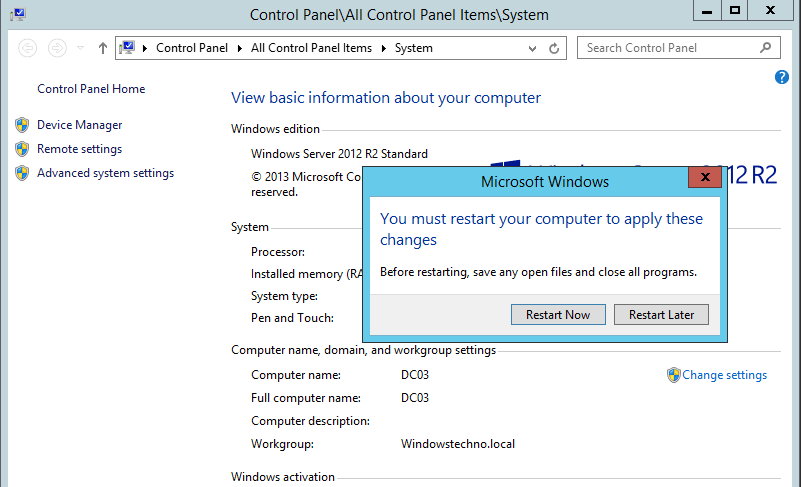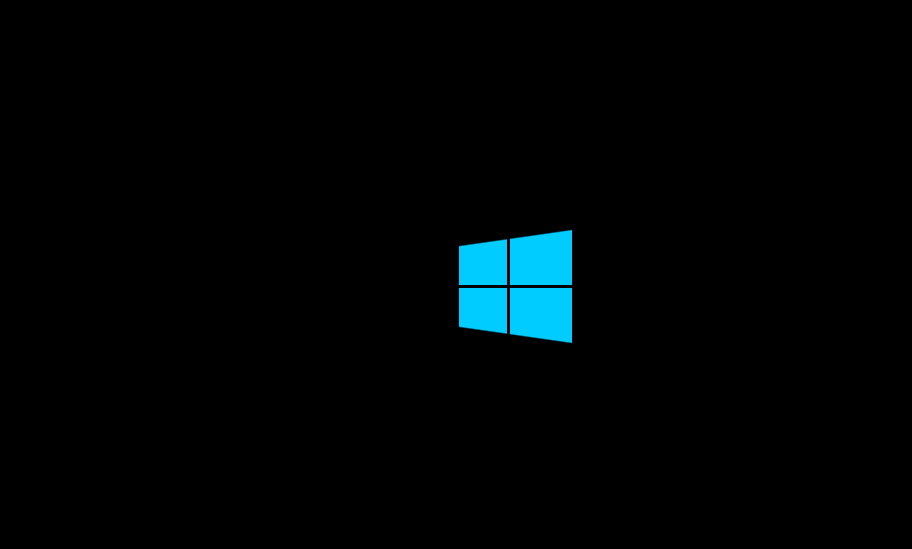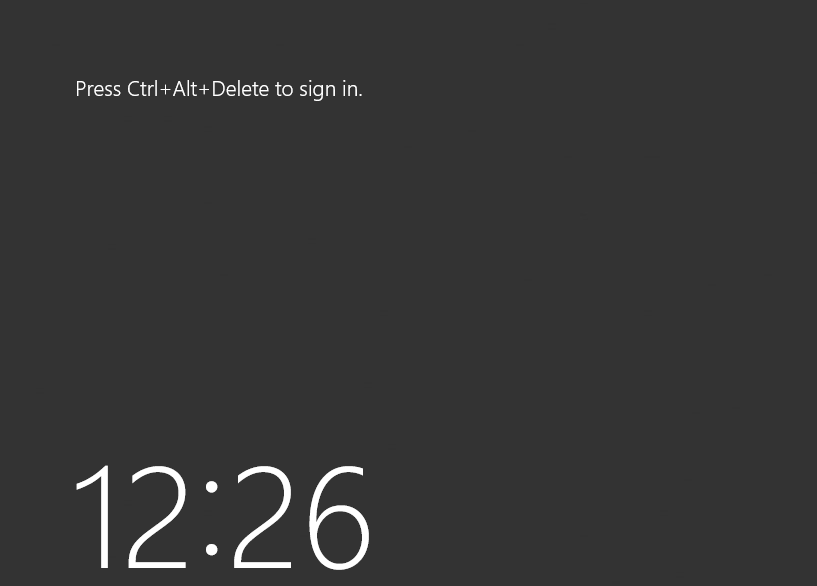 After the server reboots, we need to logon to the server with a domain username and not a local username.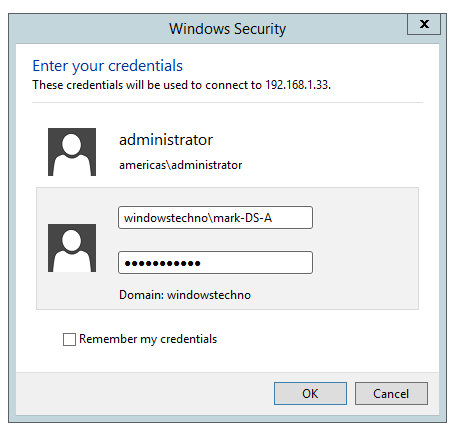 Click on OK
Now you are logged into windows server 2012 via domain credentials.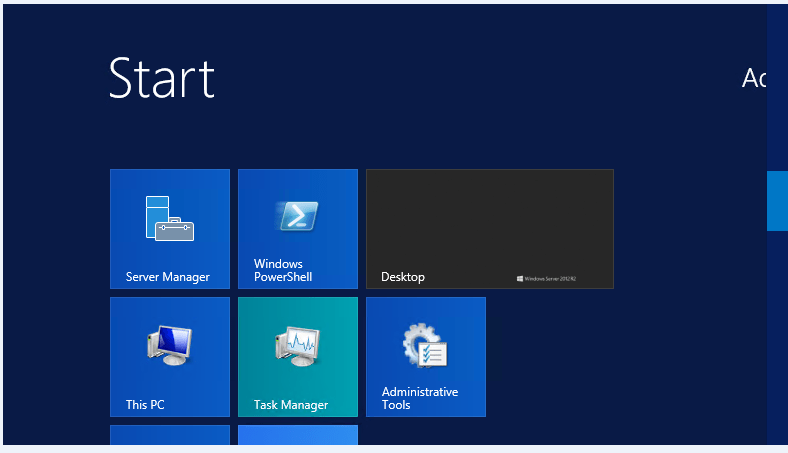 If you have any questions feel free to contact us on admin@windowstechno.com also follow us on facebook @windowstechno to get updates about new blog posts.