Windows Vista
Windows Vista is an operating system that was produced by Microsoft for use on personal computers, including home and business desktops, laptops, tablet PCs and media center PCs. Development was completed on 8 November 2006, and over the following three months, it was released in stages to computer hardware and software manufacturers, business customers and retail channels. On 30 January 2007, it was released worldwide and was made available for purchase and download from the Windows Marketplace. The release of Windows Vista came more than five years after the introduction of its predecessor, Windows XP, the longest time span between successive releases of Microsoft Windows desktop operating systems.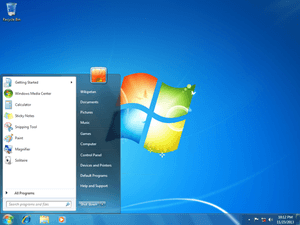 If you have any questions feel free to contact me on admin@windowstechno.com also follow me on facebook @windowstechno to get updates about new blog posts.
How useful was this post?
Click on a star to rate it!