Windows XP
Windows XP is a personal computer operating system that was produced by Microsoft as part of the Windows NT family of operating systems. It was released to manufacturing on August 24, 2001, and broadly released for retail sale on October 25, 2001.Development of Windows XP began in the late 1990s as "Neptune", an operating system built on the Windows NT kernel which was intended specifically for mainstream consumer use. An updated version of Windows 2000 was also originally planned for the business market; however, in January 2000, both projects were shelved in favor of a single OS code named "Whistler", which would serve as a single OS platform for both consumer and business markets. As such, Windows XP was the first consumer edition of Windows not to be based on MS-DOS.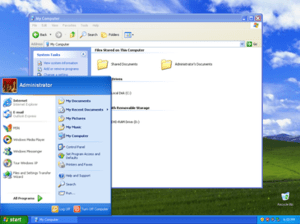 If you have any questions feel free to contact me on admin@windowstechno.com also follow me on facebook @windowstechno to get updates about new blog posts.
How useful was this post?
Click on a star to rate it!