In the Windows DC, you may see many GUID under windows\sysvol\dpmain\policies folder. How do you know which GUID for which policy?
Its very difficult to find out the GUID of group policy by windows\sysvol\dpmain\policies folder.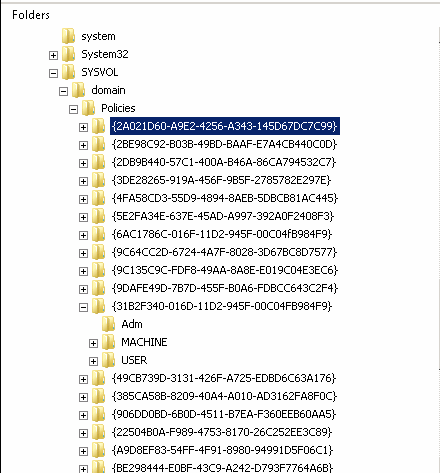 We can check the group policy GUID by group policy management console.
Open the group policy console and Right click on the group policy and select Properties. In the General tab, you will see Unique name as shown below.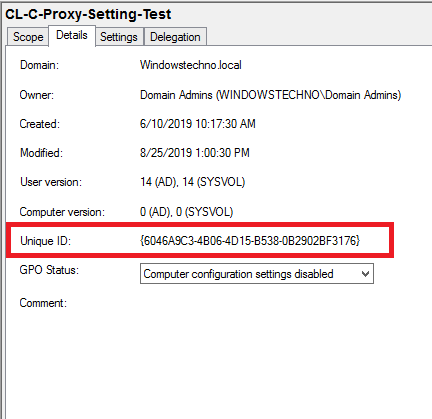 If you have any questions feel free to contact us on admin@windowstechno.com also follow us on facebook@windowstechno to get updates about new blog posts.