Hello all,
Hope this post finds you in good health and spirit.
This post is regarding how to check the time servers for your domain computers. W32tm.exe is the preferred command-line tool for configuring, monitoring, or troubleshooting the Windows Time service.
w32tm /query /status gives you information such as:
stratum
leap indicator
precision
last sync
NTP server
poll interval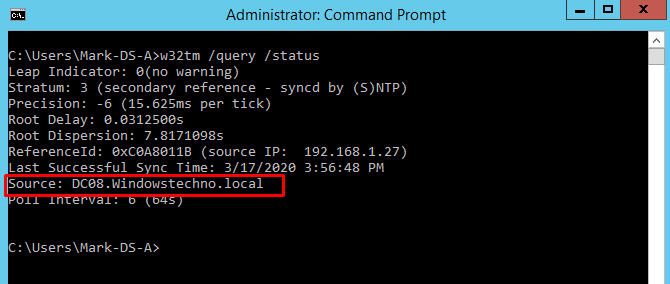 So, that's all in this blog. I will meet you soon with next stuff .Have a nice day !!!
Guys please don't forget to like and share the post. You can also share the feedback on below windows techno email id.
You can also support me by sending money Payoneer App -vipankumart@gmail.com.
If you have any questions feel free to contact us on admin@windowstechno.com also follow us on facebook@windowstechno to get updates about new blog posts.