Hello all,
Hope this post finds you in good health and spirit.
This post is regarding active directory system state components. Which components should be backed up. Make sure critical components must be backed up as these are required during the active directory restore. The system state backup is best used for recovering Active Directory only on the same server. we cannot use it to recover a corrupt server operation system.
The System State components are designed to allow a system's full identity to be restored.
The Restore to Alternate Location feature is available with a System State restore, but only the Registry, SYSVOL, cluster data, and boot files will be restored. The other components of System State cannot be put in an alternate location and will not be restored.
A System State backup includes the following components:
Boot files, including the system files, and all files protected by Windows File Protection (WFP)
Active Directory (on a domain controller only)
Sysvol (on a domain controller only)
Certificate Services (on certification authority only)
Cluster database (on a cluster node only)
The registry
Performance counter configuration information
Component Services Class registration database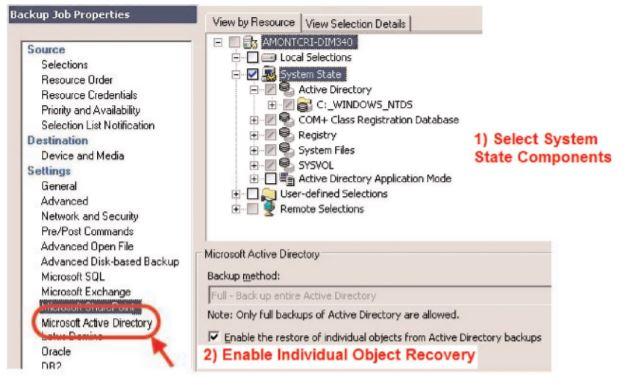 So, that's all in this blog. I will meet you soon with next stuff .Have a nice day !!!
Guys please don't forget to like and share the post. You can also share the feedback on below windows techno email id.
If you have any questions feel free to contact us on admin@windowstechno.com also follow us on facebook@windowstechno to get updates about new blog posts.