DCDIAG – failed test DFSREvent
I received below error while doing health check through DCDiag on both the DCs.
Starting test: DFSREvent There are warning or error events within the last 24 hours after the SYSVOL has been shared. Failing SYSVOL replication problems may cause Group Policy problems. ……………………. AD002 failed test DFSREvent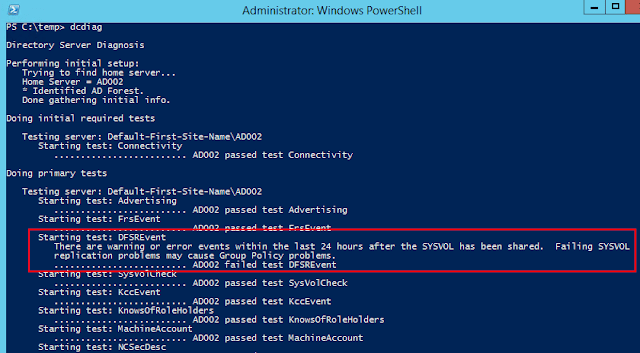 I was able to successfully replicate object between DCs. I wasn't getting any error while running command repadmin /replsum or repadmin /syncall.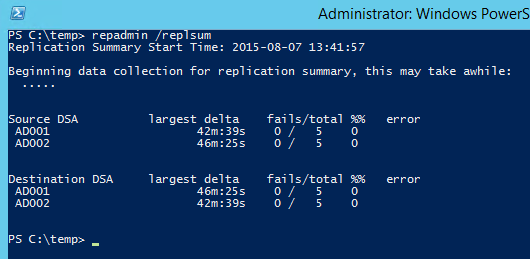 In the last when I checked Eventlogs for error or warning events as suggested by first screenshot. I found there are error in the last 24 hours but they belongs when I was renaming domain controller name. And after that there was no warning or error in DFS Replication logs.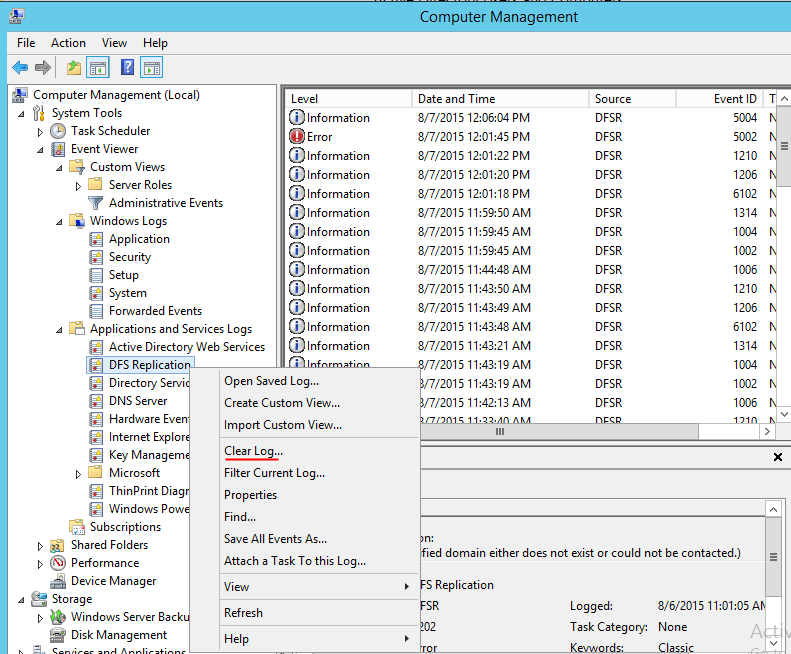 I simply saved those logs and cleared those logs. after running dcdiag I got everything green.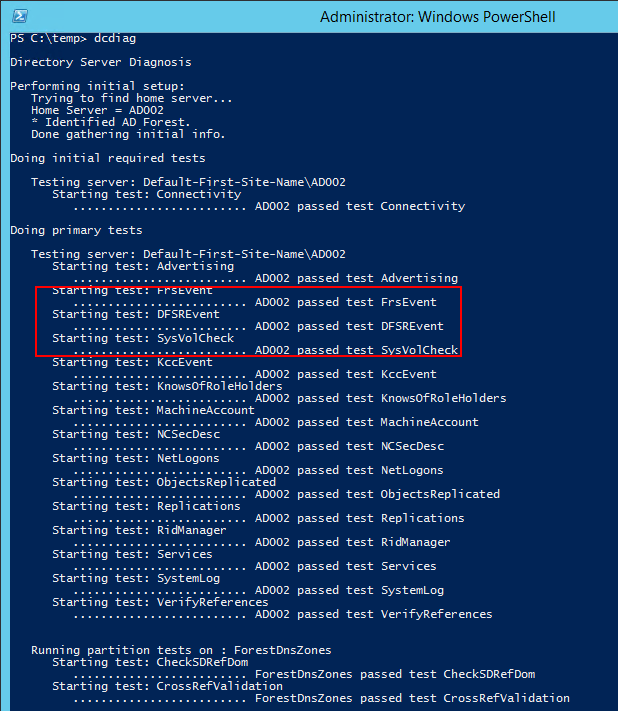 And also check below article for more information about 2213 DFSR Event.