Hello All,
Hope this post finds you in good health and spirit.
This post is regarding what is site link in active directory site and services .
Site links are Active Directory objects that represent logical paths that the KCC uses to establish a connection for Active Directory replication.
A site link object represents a set of sites that can communicate at uniform cost through a specified intersite transport.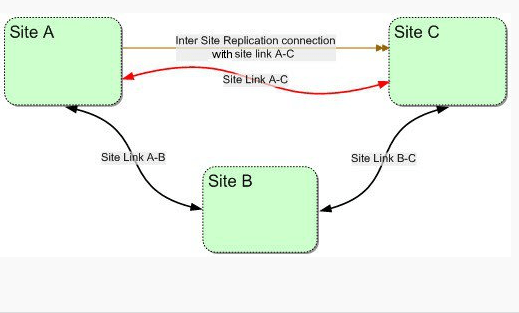 Site links help to communicate two active directory sites over the WAN.By default DEFAULTIPSITELINK create in Active directory but we can create the multiple AD site links for multiple AD sites.
By default, replication is scheduled to occur over the site link 24 hours a day, 7 days a week, at an interval of 180 minutes. If you have limited bandwidth, you should consider altering this.
So, that's all in this blog. I will meet you soon with next stuff .Have a nice day !!!
Guys please don't forget to like and share the post. You can also share the feedback on below windows techno email id.
If you have any question feel free to contact us on admin@windowstechno.com also follow us on facebook@windowstechno to get updates about new blog posts.