Cluttered and garbage data is one of the biggest reasons for decreasing productivity. It eats up all the free space on your computer and leaves no or very little space for installing new applications. A Windows 10 system faces issues like lost files, important programs go to the unused state, no space for copying latest data, etc. In all, the hard drive is facing troubles with free space containing a lot of useless things and require special attention to clean it up.
But, how will you declutter hard drive on Windows 10 machine? There are many dedicated third-party defrag tools that are used and recommended by IT experts that are quick and efficient. The 6 top most dedicated tools are listed for you that will help in reducing clutter and make space for saving new applications and data:
Smart Defrag 6 (Highly Recommended Solution)
O & O Defrag (Advised Solution)
Piriform Defraggler
Auslogics Disk Defrag
Puran Defrag
Disk Speedup
1. Smart Defrag 6
The main advantage of Intelligent Defrag is its automatic defrag scheduling feature. It has the capability of running defrag process when the computer is on idle mode. The tool is specially designed and programmed for fast and deep cleaning of fragments that are not useful for a Windows system and enhance the performance of your computer. It works efficiently for running a boot time defrag to remove clutter from the locked data file.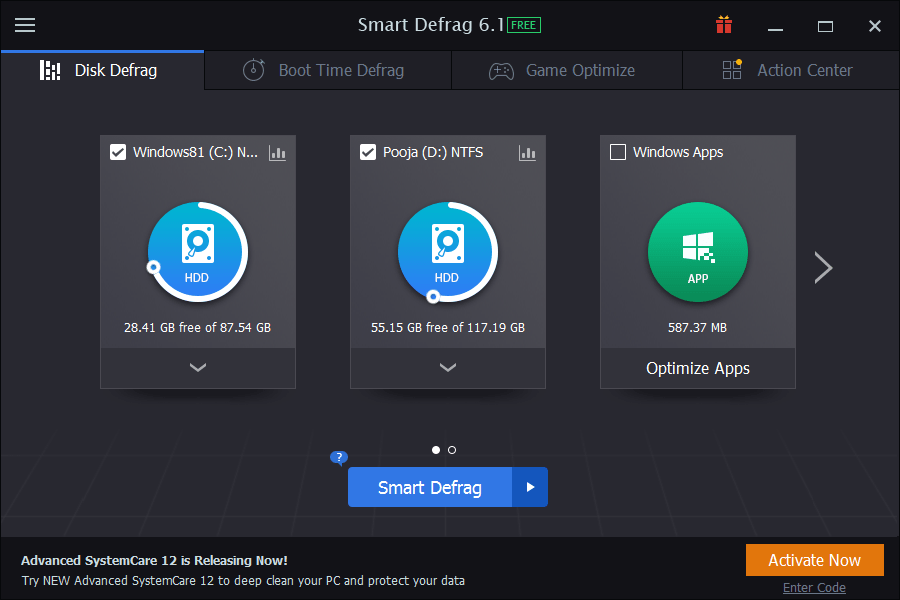 Any user can opt out selected files and folders from examining. With the help of the Intelligent Defrag tool, you can skip files that exceed a certain file size limit. It is a very smart tool which can be downloaded from IObit's website free of cost to understand the working and experiencing its features.
The tool actively supports all the latest and prior versions of Microsoft Windows like Windows 10, Windows 8.1, Windows 8, Windows 7 and so on.
2. O & O Defrag
The O & O Defrag is facilitated to quickly provide an overview of your computer's hard drive data storage information. It provides options to search for files, folders, and programs that are occupying needed space, slowing down the performance of computer and the ones that are cluttering the hard drive unnecessarily. The software is incorporated with rich graphical user-interface which is user-friendly and offers easy to use clean features like Home Windows Explorers.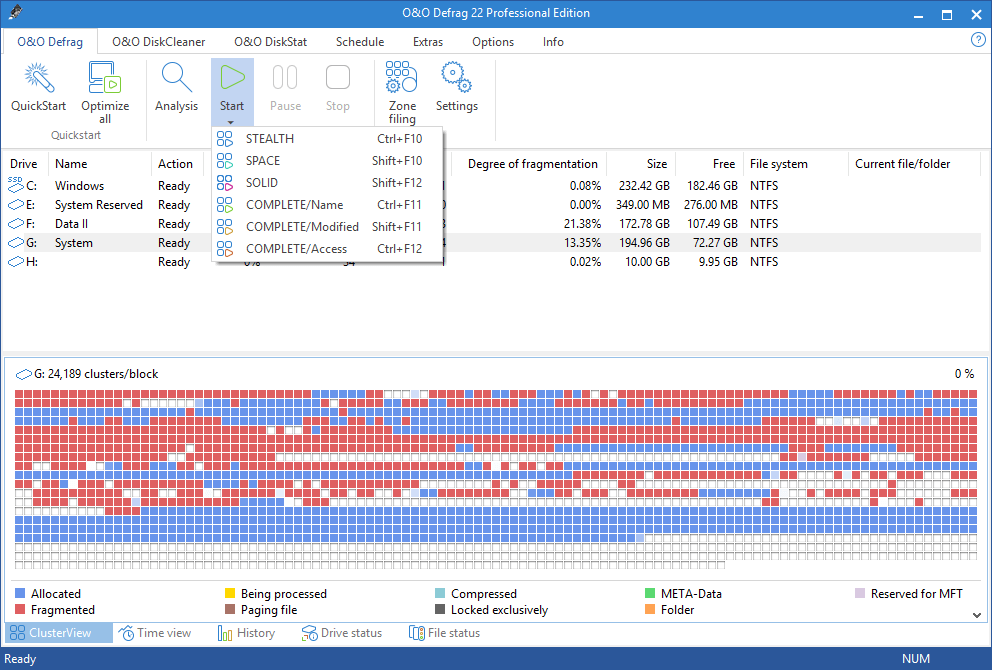 The software is incorporated with a smart algorithm that places back the hard drive fragments and offers to choose defragmentation controls like creating and modifying the settings of the process. Like Smart Defrag tool, it also works on locked files. The software enhances the performance and speed of your computer up to 100% and gives a life to the hard drive of your system.
Another amazing feature of the O & O Defrag tool is that it deletes the unwanted data permanently and creates free private space on your hard disk. You can also schedule the defragmentation process of specific days of the week or choose segments of the hard drive for defragmentation. It is highly compatible with all Windows and Windows Server versions. You can download the trial version of the software from OO-Software.
3. Piriform Defraggler
The Piriform Defraggler is developed by CCleaner and claims to be the best and powerful freeware defrag software to optimize hard disk. The software is facilitated to perform quick and easy defragmentation on the entire hard drive or specific data files. The software works to unclutter your computer's hard drive and makes free space. It is the best standalone solution that prevents fragmentation from happening. It offers full control to defrag files, folders, and drives.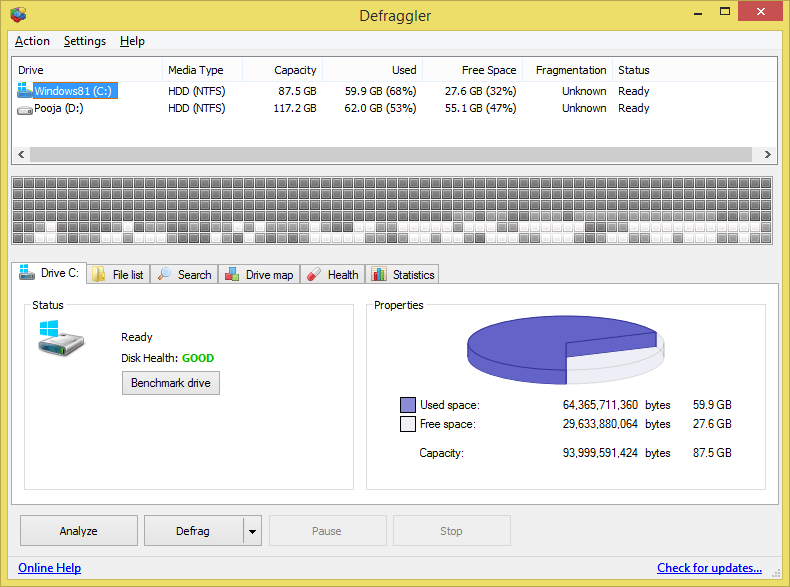 Defraggler is designed with advanced options and settings that are very flexible and lets you defragment hard drive when the computer is on sleep mode. You can manually set the Defraggler to run daily, weekly or monthly as per your requirement. You can download the demo version of the software to experience the features and settings before buying the Pro version.
It is widely compatible with all version of Windows OS and works efficiently with HDD and SSD and offers full support to NTFS and FAT32 file systems as well.
The Auslogics Disk Defrag has been launched in two different types, one is the normal download and installs software that can be used on the same computer where you have installed it and another one is the portable program for removable hard disk drives. The software allows you to move data files and program to other locations within the hard drive, by doing this you can enhance the performance of the system and boost the launch time.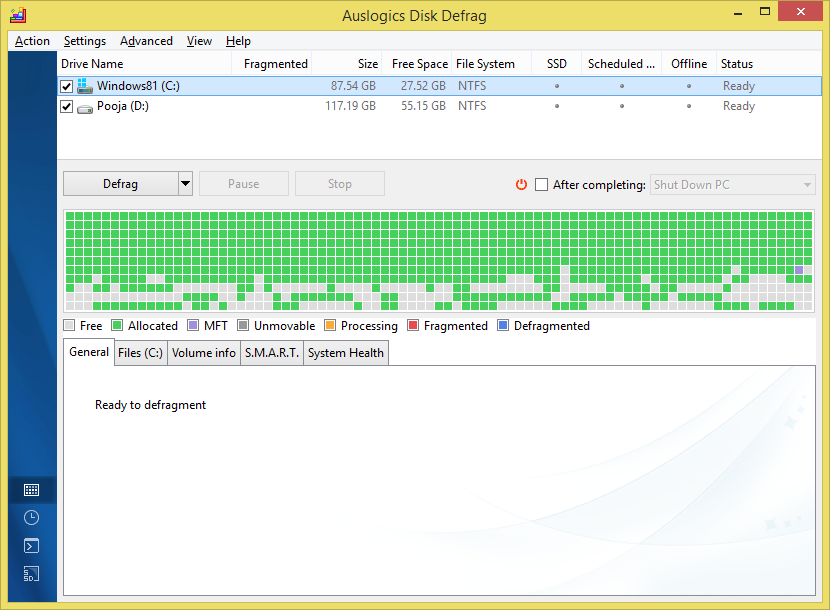 You can maintain your hard drive by performing some basic tasks on it such as scanning drive error with the help of chkdsk, hard drive optimization, selecting file and folders to skip from defragmentation, scheduling idle scan runtime and much more. You can download and install the free version of the software for gaining personal experience.
5. Puran Defrag
The defrag software focuses on custom optimization and boosts the performance of the system by moving files and folders to other location on the hard drive. It has similar features and options to defrag like other defrag tools. You can easily execute defragmentation task by selecting the option with right-click on a specific file or folder.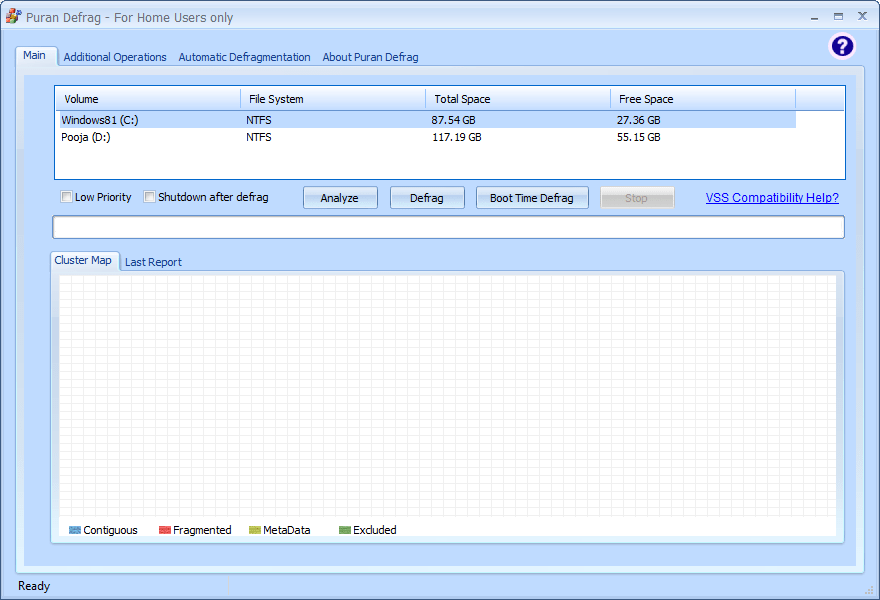 The tool is unique when it comes to scheduling a defrag task every hour when the computer is on screensaver or idle mode. It also reduces wear and tears on your hard drive which boosts the lifetime of the HDD. The software supports all the new and old versions of Windows OS. You can download it for free and use it instantly without any special configurations.
6. Disk Speedup
With the help of Disk Speedup, you can simply choose files or folders you want to defrag with the help of this software. Another way is to run the automated defragmentation process when you are not using your computer, or it is idle. You can customize the settings of Disk Speedup like disable defrags if you see files having fragments smaller than 10MB, or more than 3 fragments, or larger than 150MB.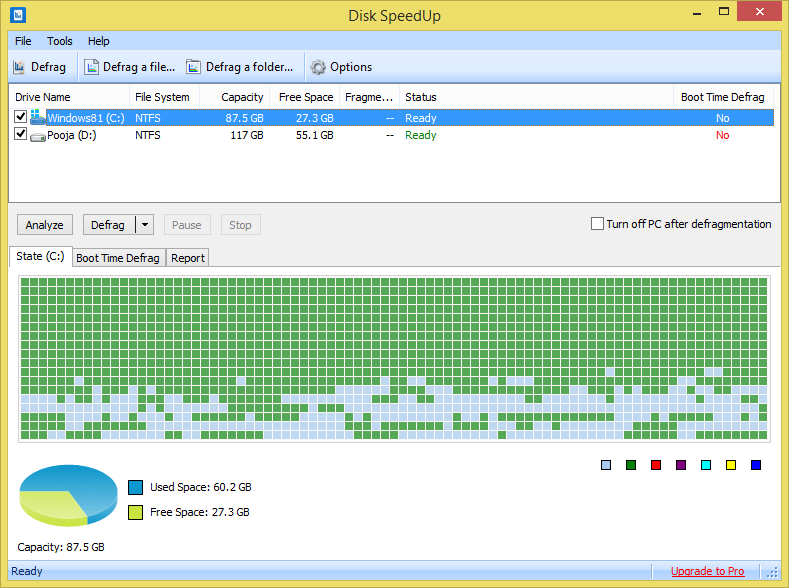 You can also avail the settings and configure them to automatically move large files to a different location on the hard drive, by doing this the overall performance of the system is enhanced.
Recover Windows Data using an Automated Solution
In the process of making space for new applications, you will have to analyze and find programs that are occupying large space and delete them. However, in the process of deleting you might delete some files or folders that are very useful and realize the fact later. What will you do in such a case? Relax, we have the best-recommended software, i.e. Kernel for Windows Data Recovery. It will recover accidentally deleted, lost or damaged Windows data files instantly for you.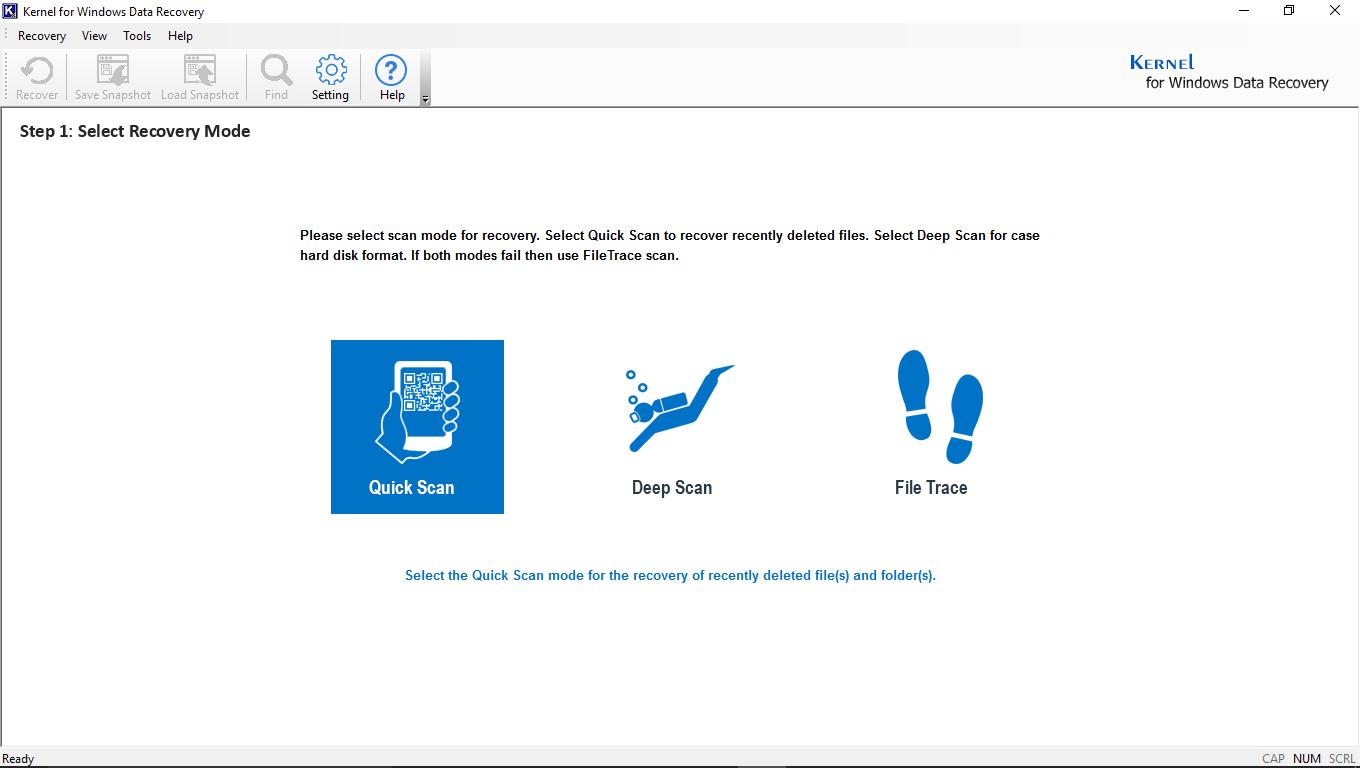 Final Words:
If your Windows hard drive runs out of space due to clutter or countless data files like HD photos, movies, thousands of music files, etc. You can try some optimization tools for uncluttering your hard drive and make space for new applications and data. But if you lose some data due to deletion or corruption, then you need a recovery tool like Kernel for Windows Data Recovery. If you have questions and suggestion, please feel free to mention them in the comments section below.
If you have any questions feel free to contact me on admin@windowstechno.com also follow me on facebook @windowstechno to get updates about new blog posts.