Windows ME
Windows Millennium Edition, or Windows ME (marketed with the pronunciation of the pronoun "me",commonly pronounced as an initialism, "M-E", stylized as "Me". (Codenamed Millennium) is a graphical operating system from Microsoft released to manufacturing in June 2000, and launched in September 2000. It was the last operating system released in the Windows 9x series.
Windows ME was the successor to Windows 98 and was targeted specifically at home PC users. It included Internet Explorer 5.5, Windows Media Player 7, and the new Windows Movie Maker software, which provided basic video editing and was designed to be easy to use for home users. Microsoft also updated the graphical user interface, shell features, and Windows Explorer in Windows ME with some of those first introduced in Windows 2000, which had been released as a business-oriented operating system seven months earlier. Windows ME could be upgraded to Internet Explorer 6 SP1 (but not to SP2 (SV1) or Internet Explorer 7), Outlook Express 6 SP1 and Windows Media Player 9 Series. Microsoft .NET Framework up to and including version 2.0 is supported; however, versions 2.0 SP1, 3.x, and greater are not. Office XP was the last version of Microsoft Office to be compatible with Windows ME.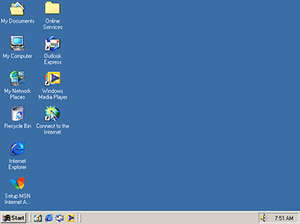 If you have any questions feel free to contact me on admin@windowstechno.com also follow me on facebook @windowstechno to get updates about new blog posts.