After update of my windows Server 2012 I got problem Desktop is unavailable
After I update my windows server 2012 the system show below error message.
C:\WINDOWS\system32\config\systemprofile\Desktop is unavailable. If the location is on this PC, make sure the device or drive is connected or the disc is inserted, and then try again. If the location is on a network, make sure you're connected to the network or internet, and then try again. If the location still can't be found, it might have been moved or deleted.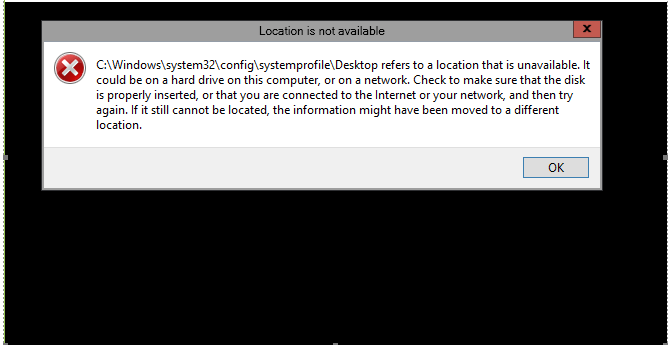 Solution
Below are the steps to resolve this issue:
Open Windows File Explorer
On the View Ribbon, check the box marked 'Hidden Items'
C:\users\Default\
Right click and copy the Desktop folder contained in the Default Folder
Navigate to: C:\Windows\system32\config\systemprofile
Right click and Paste the Desktop folder into the systemprofile folder
Restart (not shut sown) your server
Please login to server or domain controller, you can able to see the desktop or other apps/tool on server.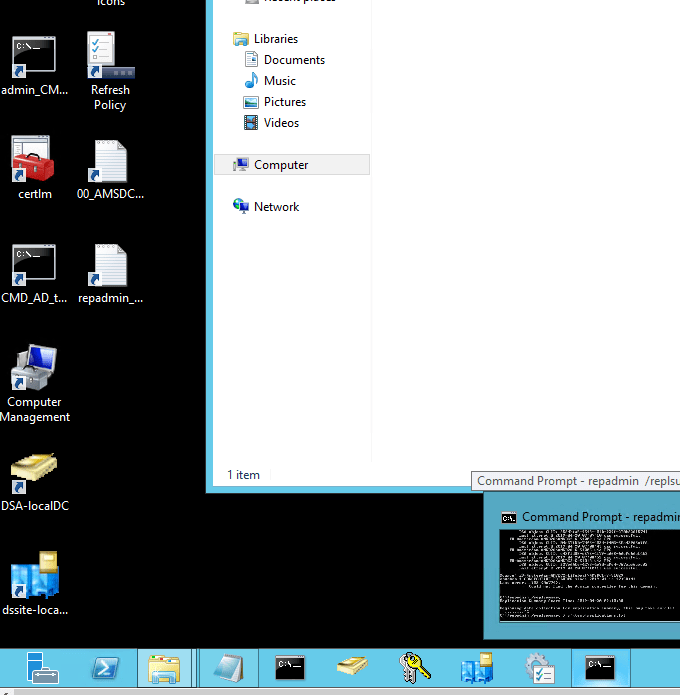 If you have any questions feel free to contact us on admin@windowstechno.com also follow us on facebook @windowstechno to get updates about new blog posts.